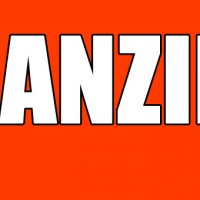 by Mitch Moss  |  @MitchMossRadio  |  Las Vegas Sports Network 
AUDIO [JAN. 5 – 11:00am PST]: Mitch Moss and Mike Pritchard discuss breaking these elements of the Manziel story:
###
UPDATE [JAN. 4 @ 9:36pm PST]: Sources connected to the night club say that Johnny Manziel partied at Hakkasan Night Club inside MGM Grand on Saturday evening in Las Vegas. We'll have more tomorrow on ESPN Las Vegas
###
ORIGINAL POST [JAN. 4]:
We all know Vegas stories can get extremely crazy involving celebrities. This is going to sound wild, and maybe hard to believe, but this is what we're hearing regarding Johnny Manziel.
Our sources tell us Manziel was at a popular night club on the strip Saturday night. The QB entered wearing a blonde wig, a fake mustache, glasses, and a hoodie.
Manziel introduced himself as "Billy." He was there into the 3am hour and when it came time to pay the bill, he asked to have it comped because he didn't bring cash and also didn't want to put it on his card. However, the sources tell us he ended up paying with his card and signing the check.
By 3am he appeared to be enjoying the party scene that Vegas is known to offer.
The club had Manziel and his crew placed at a VIP table close to the DJ booth. The table is located in one of the darkest areas of the club.
Manziel dined at the club's restaurant before going to the nightclub. He was seated at the most private area in the restaurant, which is still out in the open. And yes, he ate with his wig and glasses on.
ORIGINAL AUDIO FROM MITCH MOSS ON COFIELD & CO. [JAN. 4 @ 5:30p PST]: 
Related Posts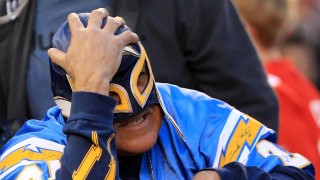 Chargers fans stunned as team leaves ASAP By Clay Baker Everything was quiet in the NFL after the owners meetings ended in New York. In fact, the Wednesday meetings were primarily focused on the Raiders presentation to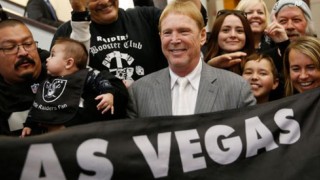 NFL owners meetings show path of Raiders moving to Las Vegas by Clay Baker The Raiders provided their economic reports to the NFL stadium and finance committees at Wednesday's owners meetings in New York. With more than
Related News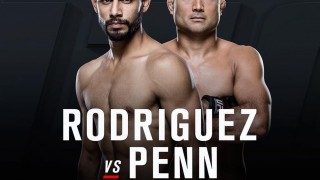 UFC legend BJ Penn (16-10-2) returns to the octagon against Yair Rodriguez (8-1) on Sunday, January 15, at UFC Fight Night 103. The 24-year-old Rodriguez is on a seven-fight win streak, currently undefeated in the UFC (5-0).