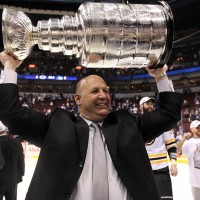 That didn't take long.
BREAKING: Michel Therrien has been fired.
Claude Julien takes over. #TSN690

— Amanda Stein (@amandacstein) February 14, 2017
Just a week after being relieved of his head coaching duties by the Boston Bruins, Julien returns to Montreal in what will be his second opportunity as the head coach of the storied franchise.
According to ESPN's Pierre LeBrun, this change has been brewing for a couple of days.
Habs asked Bruins on Sunday for permission to speak with Claude Julien, according to source

— Pierre LeBrun (@Real_ESPNLeBrun) February 14, 2017
The Canadiens (31-19-8), got off to a blazing start to the season, with a 13-1-1 record in their first 15 games. Since that point, the team has been just average, a reality that factored into General Manager Mark Bergevin's decision to inject a new voice into his locker room.
Normal reaction to Therrien firing and Julien hiring. Belief was Therrien was starting to lose the room and Julien too good to pass on.

— Darren Dreger (@DarrenDreger) February 14, 2017
It's clear that Montreal needed to move quickly, as multiple teams were interested in bringing in Julien. This move should help to shore up the defensive lapses that have plagued the Canadiens all season.
With a new voice in the locker room, and All-Star Goalie in Carey Price between the pipes, the Canadiens will have every opportunity to live up to their Stanley Cup aspirations this season, and beyond.
Photo courtesy of NHL.com
Related News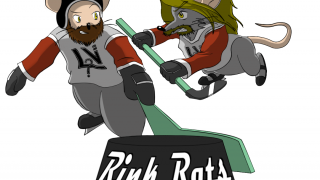 Frank and Ryan discuss a variety of topics from the Golden Knights NHL draft to the LA Kings looking like they will miss the playoffs this year to the NHL standings and concussion protocol and more.