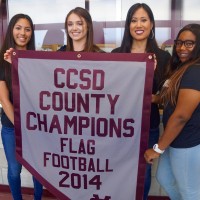 #1 Cimarron-Memorial hosted defending Nevada state champion in flag football, Centennial High, Thursday night in the Sunset Regional Semifinal.
The Spartans lead 20-12 at halftime and held on for a dramatic 28-24 victory to advance to the Sunset Regional final Tuesday night at Green Valley High School. The winners of the Sunrise and Sunset finals will play the following day, Wednesday the 22nd at Spartan Stadium.
Click on the photos below to download for FREE!
Related News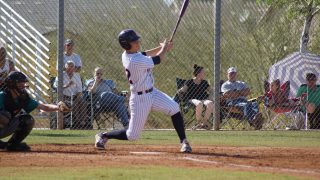 Final Score: Coronado 12, Silverado 2