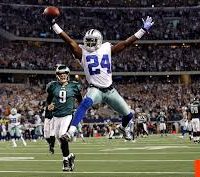 Morris Claiborne is the newest cornerback for the New York Jets, after 5 seasons with the Cowboys.
Jets sign Claiborne to a one-year contract worth $5 million, replacing former CB Darrelle Revis. Two weeks ago, the Jets released Revis, who was cleared of all charges, including four felonies from a street fight in Pittsburgh last month.
In the 2012 NFL Draft, the Dallas Cowboys selected Claiborne No. 6 overall out of LSU.
He is the second cornerback to leave the Cowboys during this off-season. Former teammate Brandon Carr reached an agreement with the Baltimore Ravens on a four-year contract. The Ravens also had interest in Claiborne, but couldn't reach a contract agreement.
The #Jets are signing former #Cowboys CB Mo Claiborne to a 1-year deal worth $5M, source said. More than Dallas offered. Prove-it deal.

— Ian Rapoport (@RapSheet) March 17, 2017
Ian Rapoport, writer and analyst for the NFL Network calls it a prove-it deal. Since Claiborne had several groin and hamstring injuries during his career with Dallas, it could have been a huge risk for the Jets to sign him to a longer deal. The one-year contract allows Claiborne to show he is capable of staying healthy and could receive a larger offer as a free agent in 2018.
Related News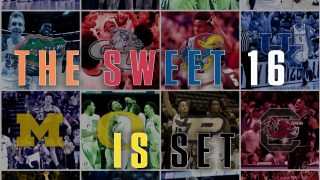 The road to the NCAA Tournament Championship, is no easy task. After the first round and second round last week, 16 teams remain. March Madness is always full of surprises, and  this year we have some intense