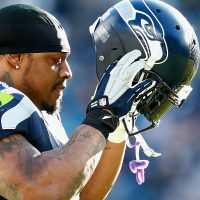 Could Beast Mode possibly return to the field again but this time in his hometown, Oakland?
Most players dream would be to play for their home team. The Oakland Raiders are interested in getting Lynch through either a trade with Seattle or by his release. As of now, Oakland would likely have to trade for Lynch with Seattle, since his NFL rights are with the Seahawks until his contract expires in two years.
Under his current contract with Seattle, Lynch would receive a $9 million base salary in 2017 and $7 million in 2018.
With Lynch having sat out last season, Seattle could decide to release him and his NFL rights, allowing Lynch to negotiate a contract with the Raiders without a trade.
Will he consider coming out of retirement to play at home in Oakland, even with talk of the Raiders coming to Las Vegas?
In his nine-year career in the NFL, Lynch played in 114 games, finishing with 9,112 rushing yards and scored 74 touchdowns.
Source: Marshawn Lynch met w/Pete Carroll+Schneider yesterday and asked to be released. Privately (w/friends) has been wearing #Raiders gear

— Jordan Schultz (@Schultz_Report) March 17, 2017
Related News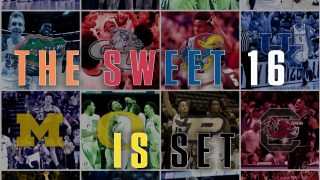 The road to the NCAA Tournament Championship, is no easy task. After the first round and second round last week, 16 teams remain. March Madness is always full of surprises, and  this year we have some intense