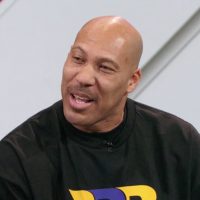 Lavar Ball, is the attention good or bad for sons' basketball careers?
LaVar Ball, a former college basketball player and father of Lonzo, LiAngelo and LaMelo thinks he could have beaten Michael Jordan one-on-one in basketball and believes his oldest son Lonzo is better than Stephen Curry.
Lonzo is a freshman guard at UCLA, brother LiAngelo is a UCLA commit and youngest brother LaMelo is a high-school star who scored 92 points for his team in one game this season.
Some critics believe all the attention is going to make it harder for the three brothers in the long run.
Warriors head coach Steve Kerr spoke out on Waddle & Silvy on ESPN 1000 saying, "The fact that everybody keeps talking about him, he seems to be accomplishing whatever he's trying to accomplish, because the things he says are so outlandish." adding "I don't think it's helping his kids."
Charles Barkley spoke on LaVar Ball on ESPN's Mike & Mike saying, "Once I found out he averaged two points a game [in college]… Listen, you need to slow your roll."
Ball believes his three sons are worth a shoe marketing deal worth $1 billion. Saying, "That's our number, a billion, straight out of the gate. And you don't even have to give it to me all up front. Give us $100 mil over 10 years." Per USA Today.
Could Lavar Ball beat Michael Jordan 1-on-1?

Lonzo Ball weighs in. pic.twitter.com/3c3TrJ78W9

— FOX Sports (@FOXSports) March 17, 2017
Related News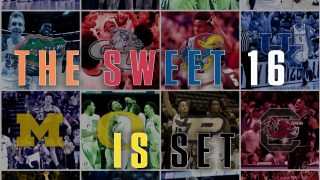 The road to the NCAA Tournament Championship, is no easy task. After the first round and second round last week, 16 teams remain. March Madness is always full of surprises, and  this year we have some intense