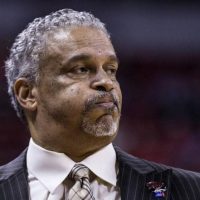 As if Rebels fans needed a reminder, a publication listed the 25 worst schools for the past season.
2. UNLV Rebels

There's hope for the football program under Tony Sanchez, but that's an assumption after a miserable 4-8 season. There was a stunning win over a good Wyoming team, but losing to rival Nevada to close things out 45-10 was a disaster. But the Runnin' Rebels were good, right? Nope.

Normally a lock to come up with a winning season, and a good bet to be in the hunt for the tournament, this season UNLV finished tied with Air Force for last in the Mountain West with a 4-14 campaign, and ended up with a league-worst 11-21 overall record losing ten of their last 11.
College Football News writer Pete Fiutak missed one other major losing note for the Rebels programs. The athletic department also checked in with a $4.9 million budget deficit. Average attendance at Runnin Rebels games was a reported 11,542. It appeared between 5-7k were in the building throughout most of the Mountain West Conference season. That must've delivered a crushing blow to concessions revenues.
At least, UNLV wasn't No. 1. That honor went to Rutgers in the Big 10.
Another MWC team ranked 12th. San Jose State is an interesting choice considering basketball coach Dave Wojcik was believed to be a front runner for the conference's Coach of the Year award that eventually went to Colorado State's Larry Eustachy.
Related News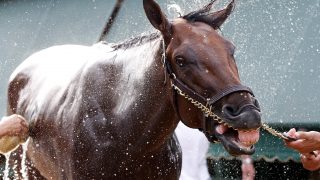 Soon to be taking over Australia, the Kentucky Derby winner should dominate other countries across the globe. We're not talking about horse racing, either. Legendary horse trainer Bob Baffert recently told TMZ the champion horse has more than