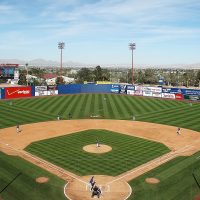 The 2016 World Series Champion Chicago Cubs return to Las Vegas this Saturday and Sunday. 
They'll play the Cincinnati Reds. Both games will start at 1:05 p.m.
This will be the Cubs 13th consecutive season playing in Las Vegas. Over the past twelve seasons, they have had a total of 18 sellouts throughout their annual Big League Weekend here. The Reds will be returning to Las Vegas for the first time since 2011, and this will mark their third time overall.
In a statement, 51s President and COO Don Logan said, "The two-game series between the Cubs and Reds will provide a great atmosphere in the ballpark. The fans, both locally and the tourists that visit during this event, will have a memorable time. The Cubs have such a tremendous nationwide fan-base and Las Vegas has become a 'second' Spring Training home for them."
The tickets are already sold out, and the game is expecting to once again draw around 22,000 fans in attendance within the two-days.
Last year, the Cubs defeated the New York Mets 5-1 on Day 1 with a sellout crowd of 11,025. The Mets beat the Cubs 8-1 on the second day in front of another sold out field of 10,995.
Las Vegas native and 2016 National League Most Valuable Player, Kris Bryant, will also be returning to his hometown.
by: Helen Yee | @HelenYeeSports
photo courtesy of MLB.com
Related News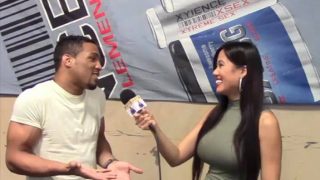 UFC lightweight, Kevin Lee, is coming off a second-round submission win over Francisco Trinaldo in Brazil at UFC Fight Night 106. At Xtreme Couture Gym, he spoke to Helen Yee of Eyes On The Game about helping