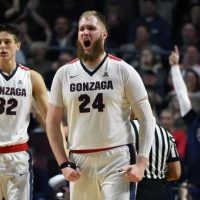 Zach Collins was massive down the stretch as the Bulldogs survived blowing a 22-point lead against Northwestern.
Gonzaga (34-1) will face West Virginia on Thursday in San Jose, Ca.
Collins was the main target on Zaga's offense in the final few minutes. With former UNLV commit Nigel Williams-Goss running the point, Collins was difficult to control as the roll man in the pick and roll. He also hit two key free throws with 27.6 seconds left.
NWG led the way with 20 points, eight rebounds and four assists. The freshman Collins had 14, five rebounds and four big blocks. Cal-transfer Jordan Matthews had 14.
Freshman Zach Collins is toouugghhh.. Patient in the post vs the double team.. Active Rebounder.. Shot blocker.. Big time upside ✈️

— Jarred DuBois (@jdsportsacademy) March 18, 2017
Zach Collins is a freshman. I keep reminding myself because he doesn't play like one.

— Brian Scott (@Brisco811) March 18, 2017
Collins was one of the main players in the most controversial play of the game. The 7-footer blocked a Wildcat shot with 4:54 left, but his hand was inside the rim. Northwestern coach Chris Collins saw it and flipped out. Instead of admitting their mistake the officials slapped a technical on the coach. A five-point lead got pushed to seven after two Williams-Goss free throw makes.
His regular season play, and performances in the tournament have surprised many. Collins was universally tabbed the third best prospect on Gorman's big-man rich roster during the 2015-16 season. Fellow BG frontcourt players Stephen Zimmerman and Chase Jeter were both considered Top 15 recruits in the 2016 class. Collins was the third man in the Gaels' big-man rotation.
Zimmerman lasted one year at UNLV, playing just 26 games averaging 10.5 ppg and 8.7 rpg. After one season, "Big Zimm" bolted for the NBA where he was the 41st pick in the NBA Draft. Jeter, now a sophomore a Duke, has averaged only 2.2 ppg and 2.2 rpg in 48 games. Collins, playing only 17.2 minutes per game this season, averaged 10.2 ppg and 5.7 rpg for the Zags.
Zach Collins is a future All-American. He's that good. #MarchMadness

— Tony Patelis (@CollegeHoopNews) March 18, 2017
#Gonzaga Fr. Zach Collins GOT SOME SERIOUS RUN! He will be ???? for the #Zags & how far they go. #WVU will be BIG test. #MarchMadness #WCC

— Peyton Wesner (@pcwesner) March 18, 2017
Photo courtesy SB Nation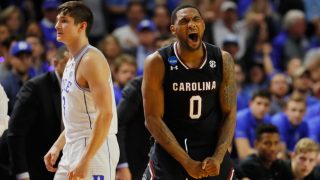 The second-seeded Blue Devils lost a virtual road game against South Carolina 88-81. Maybe Mike Krzyzewski saw it coming when he denounced North Carolina's controversial HB 2 law on Thursday. "I'm very sad, very disappointed about the
Related News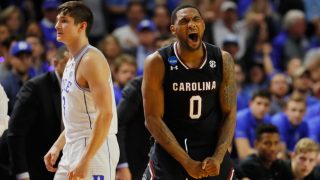 The second-seeded Blue Devils lost a virtual road game against South Carolina 88-81. Maybe Mike Krzyzewski saw it coming when he denounced North Carolina's controversial HB 2 law on Thursday. "I'm very sad, very disappointed about the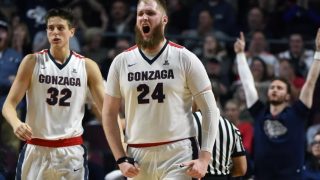 Zach Collins was massive down the stretch as the Bulldogs survived blowing a 22-point lead against Northwestern. Gonzaga (34-1) will face West Virginia on Thursday in San Jose, Ca. Collins was the main target on Zaga's offense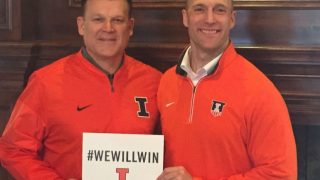 Five Power 5 jobs are open, including Washington where Reno's Eric Musselman tops the list. In a rare move, Brad Underwood left one Power 5 school for another. Why is it rare? Underwood bolted Stillwater, Ok. after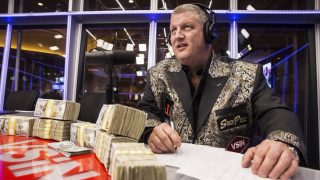 The D Las Vegas head honcho bet $352,000 on the first two rounds of the tourney. So far he's just 3-14-2. UPDATE: Stevens was better on Day 4 with his bets,but he still finished 10-19-3. He lost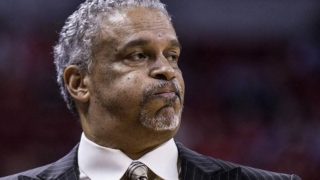 As if Rebels fans needed a reminder, a publication listed the 25 worst schools for the past season. 2. UNLV Rebels There's hope for the football program under Tony Sanchez, but that's an assumption after a miserable 4-8