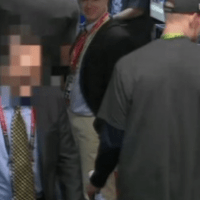 You can all sleep better at night. Tom Brady's jersey has been returned.
Mauricio Ortega, a former executive at a Mexican news organization called "Diario La Prensa", is suspected of swiping the jersey Tom Brady wore during New England's victory in Super Bowl 51.
Tom Brady Suspect Video Released … Allegedly Capturing Jersey Heist (VIDEO) https://t.co/NndH1P1Owf

— TMZ (@TMZ) March 20, 2017
Ortega attended the Super Bowl as a credentialed member of the media and can be seen leaving the Patriots locker room with something under his arm. According to TMZ, Ortega resigned from his position at "Diario La Prensa" on March 14, with the company having no idea he was under investigation.
Tom Brady statement via his agent Don Yee pic.twitter.com/B6BeRgiBxD

— Mike Garafolo (@MikeGarafolo) March 20, 2017
Related News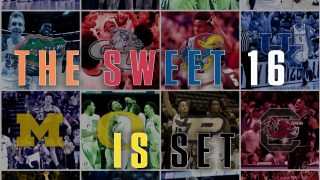 The road to the NCAA Tournament Championship, is no easy task. After the first round and second round last week, 16 teams remain. March Madness is always full of surprises, and  this year we have some intense