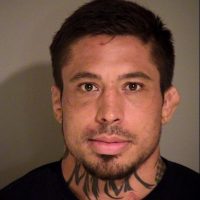 A Clark Country jury has found Jon "War Machine" Koppenhaver guilty on 29 of the 34 charges he faced in connection with the brutal assault on his former girlfriend Christy Mack and Corey Thomas in August of 2014.
War Machine shakes his head as verdict is read, convicted on nearly all counts pic.twitter.com/s5WCFZyLAm

— David Ferrara (@randompoker) March 20, 2017
The ex-MMA fighter broke into Mack's home and began to beat both victims, concentrating the brunt of his attack on his ex-girlfriend, leaving her with a list of injuries such as a punctured lung, a ruptured liver, broken teeth, multiple broken bones and more. He then fled authorities for several days, ultimately being found and arrested in California.
Charges ranged from burglary to sexual assault and attempted murder. The jury could not reach a verdict on the attempted murder charge and in three other charges was found not guilty.
Prosecution's response to verdict in #WarMachine trial. More on @KTNV at 3. pic.twitter.com/cfxGy8CSv6

— Analise Ortiz (@AnaliseKTNV) March 20, 2017
Sentencing will be held on June 5.
Photo courtesy Getty Images
Related News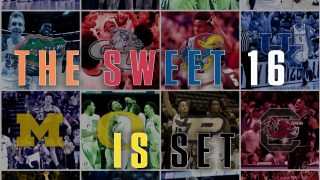 The road to the NCAA Tournament Championship, is no easy task. After the first round and second round last week, 16 teams remain. March Madness is always full of surprises, and  this year we have some intense