Atlas doesn't believe Conor McGregor deserves this shot, but worries about Floyd Mayweather's ring rust.
He thinks the Aug. 26 fight is a circus saying any C-level fighter in his prime could beat the UFC 155-pound champ.
What is Floyd Mayweather's motivation to fight? Is there an outside shot McGregor pulls off the monumental upset? Atlas has all the answers.
Photo courtesy ESPN.com
Related News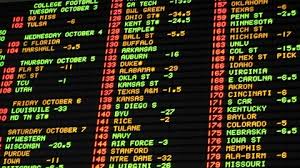 The Pregame.com founder joins Steve Cofield & Adam Hill to break down the biggest games of Week 15 in the NFL. Bell shares his picks for the most significant match-ups of the weekend. (Photo via/BettingSports)