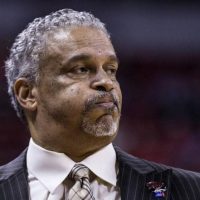 UNLV went on the road for the first time this season and they quickly noticed there was a difference of not only being the visitor but their opponent was much better than at least five of their six previous opponents.  Despite a valiant effort, the Rebels fell to Northern Iowa 77-68 in overtime at the McLeod Center in Cedar Falls.
Senior big man Bennett Koch was nearly unstoppable for Northern Iowa leading all scorers with 30 points.  UNLV was sloppy and careless especially at the end of regulation and overtime.  Their inexperience showed as they committed 20 turnovers with 12 of them coming in the first half enabling the Panthers to lead 34-29 at the break.
UNLV opened the second half on a 7-2 run to tie the game at 36-36 and later took the lead at 56-55 with less than five minutes left in the game. They actually extended it to 59-55 and looked to be in control.  The Panthers battled back to force overtime deadlocked at 61.
In overtime, it was all Northern Iowa as UNLV made silly turnovers including an inbounding violation which led to the Panthers going on a 9-0 run in the extra period to put the game away.
Kris Clyburn tried his best to carry the Rebels with 20 points while freshman Brandon McCoy was held to nine.  McCoy was averaging 20 points and 13 rebounds coming into the contest.
In losing their first game of the young season, the Rebels are now 6-1 and will get another stern test Saturday night against visiting Arizona.  Tipoff is 7:00pm at the Thomas & Mack Center.
By: TC Martin
Related News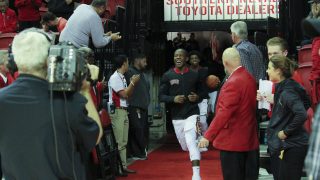 The win evens out the Rebels' away-game record to 1-1 and bumps them to 9-2 on the season. Jordan Johnson had a huge-scoring night, posting 22 points and four three's. He went 6-10 in field goals and