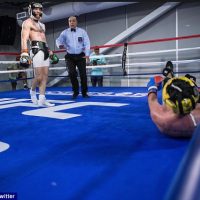 The former WBO and IBF 140-pound boxing champ joined Cofield & Co. to talk about his frustrations with UFC champ Conor McGregor.
Malignaggi said McGregor mistreats those in his training camp, and violated established camp ethics by sending out misleading photos of sparring sessions.
Paulie also said working in Camp Conor meant staying in a crappy neighborhood where he was worried about getting shot.