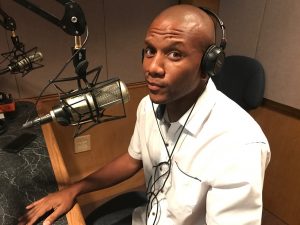 North Las Vegas sprinter-turned-pro-turned-coach, Bryn Davis, boasts an impressive résumé.
The Mojave High School alum's three world champions (including Jamaica's Jermaine Brown who ran with star Yohan Blake during the 2014 International Association of Athletics Federation (IAAF) World Relays men's 4x200m race) and a number of other accolades are nothing to scoff at. Davis also extends his training to more than just track athletes through his organization, Triple Crown Athletics.
Now that track-and field's recruiting season is on, he took some time to talk with the Las Vegas Sport Network's Marcus Lavergne about a number of topics including the upcoming Mayweather-McGregor bout and what it takes to train across disciplines.
Take a listen to the two parts of this 23-minute conversation here:
Part one:
Part two: