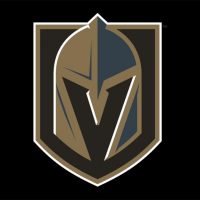 The 2018 NHL All-Star Weekend roster was announced today on Wednesday, January 10.
Vegas Golden Knights goaltender Marc-Andre Fleury and forward James Neal have been selected in the Pacific Division and will be joining Golden Knights head coach Gerard Gallant. Coach Gallant was named the head coach of the Pacific Divsion on January 7.
The NHL All-Star Skills Competition is on Saturday, January 27.
The All-Star game takes place on Sunday, January 28 at Amalie Arena in Tampa, Florida. The game begins at 12:30 p.m. PT.
Full roster list below:
2018 Honda NHL All-Star Game
-Atlantic Division (All-Star appearance)
F    Aleksander Barkov, FLA (1st)
F    Jack Eichel, BUF (1st)
F    Nikita Kucherov, TBL (2nd)
F    Brad Marchand, BOS (2nd)
F    Auston Matthews, TOR (2nd)
F    Steven Stamkos, TBL* (5th)
D    Mike Green, DET (2nd)
D    Victor Hedman, TBL (2nd)
D    Erik Karlsson, OTT (5th)
G    Carey Price, MTL (6th)
G    Andrei Vasilevskiy, TBL (1st)
Head Coach: Jon Cooper, TBL (1st)
-Metropolitan Division (All-Star appearance)
F    Josh Bailey, NYI (1st)
F    Sidney Crosby, PIT (3rd)
F    Claude Giroux, PHI (5th)
F    Taylor Hall, NJD (3rd)
F    Alex Ovechkin, WSH* (7th)
F    John Tavares, NYI (5th)
D    Noah Hanifin, CAR (1st)
D    Seth Jones, CBJ (2nd)
D    Kris Letang, PIT (4th)
G    Braden Holtby, WSH (3rd)
G    Henrik Lundqvist, NYR (4th)
Head Coach: Barry Trotz, WSH (3rd)
-Central Division (All-Star appearance)
F    Patrick Kane, CHI (7th)
F    Nathan MacKinnon, COL (2nd)
F    Brayden Schenn, STL (1st)
F    Tyler Seguin, DAL (5th)
F    Eric Staal, MIN (5th)
F    Blake Wheeler, WPG (1st)
D    John Klingberg, DAL (1st)
D    Alex Pietrangelo, STL (1st)
D    P.K. Subban, NSH* (3rd)
G    Connor Hellebuyck, WPG (1st)
G    Pekka Rinne, NSH (2nd)
Head Coach: Peter Laviolette, NSH (3rd)
-Pacific Division (All-Star appearance)
F    Brock Boeser, VAN (1st)
F    Johnny Gaudreau, CGY (4th)
F    Anze Kopitar, LAK (4th)
F    Connor McDavid, EDM* (2nd)
F    James Neal, VGK (3rd)
F    Rickard Rakell, ANA (1st)
D    Brent Burns, SJS (5th)
D    Drew Doughty, LAK (4th)
D    Oliver Ekman-Larsson, ARI (2nd)
G    Marc-Andre Fleury, VGK (3rd)
G    Jonathan Quick, LAK (3rd)
Head Coach: Gerard Gallant, VGK (2nd)
* Fan-elected captain