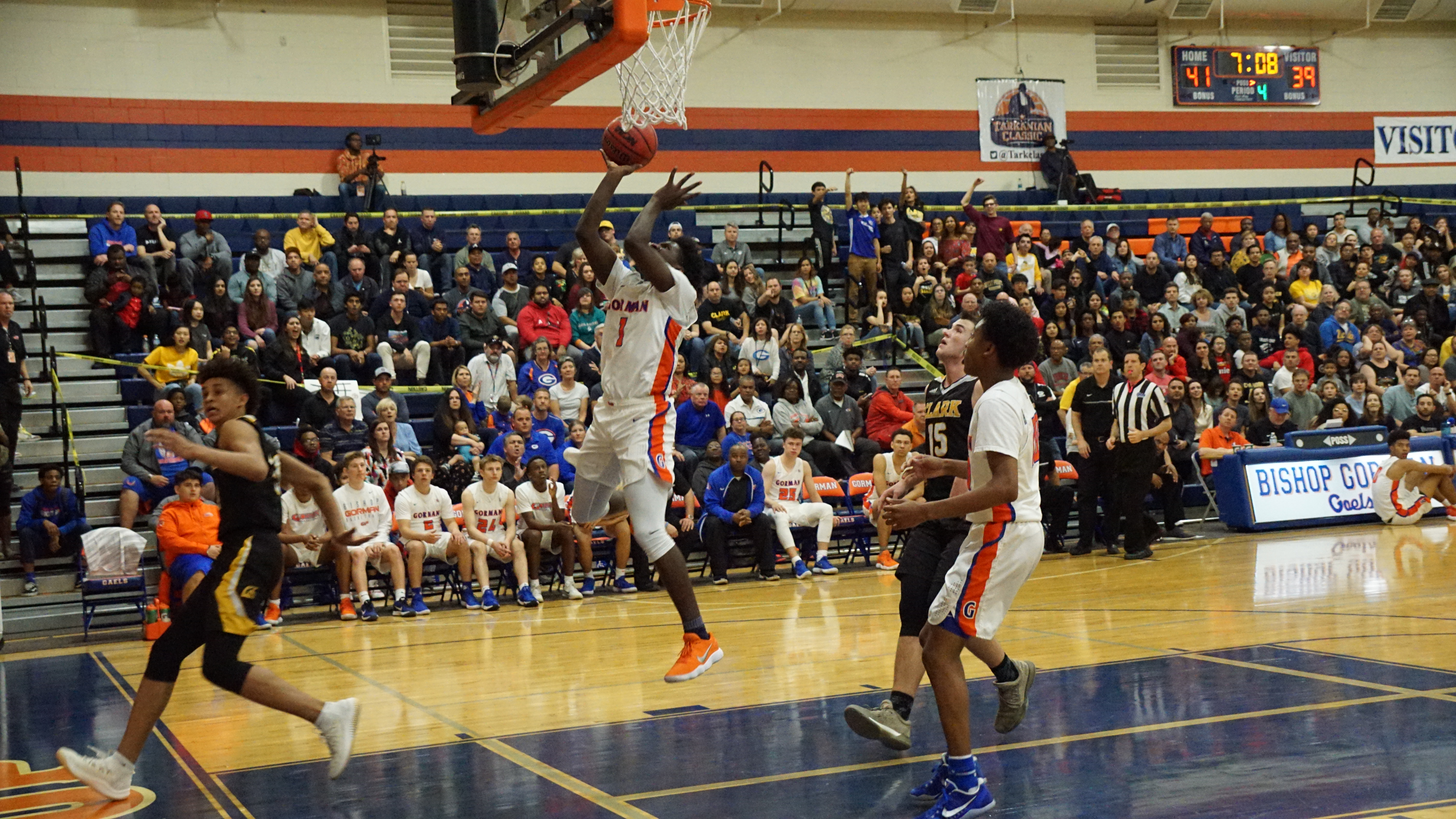 Students from Bishop Gorman's fan section rushed their team Friday night as they closed out their final regular-season meeting with the number two team in the state.
In one of the lower scoring games of the season, Bishop Gorman's leading scorer, freshman Zaon Collins posted 19 points.
The Gaels shot four-for-10 from beyond the arc and 42 percent from the field. They now sit comfortably atop the the state rankings at 24-4 and a perfect 12-0 in league play.
Clark falls to 20-6, 10-2.
Both teams face non-league opponents next Tuesday. Bishop Gorman plays Cimarron-Memorial at home and Centennial visits the Chargers.
See the full box score from tonight's game here.
Take a look at highlights from tonight, below: