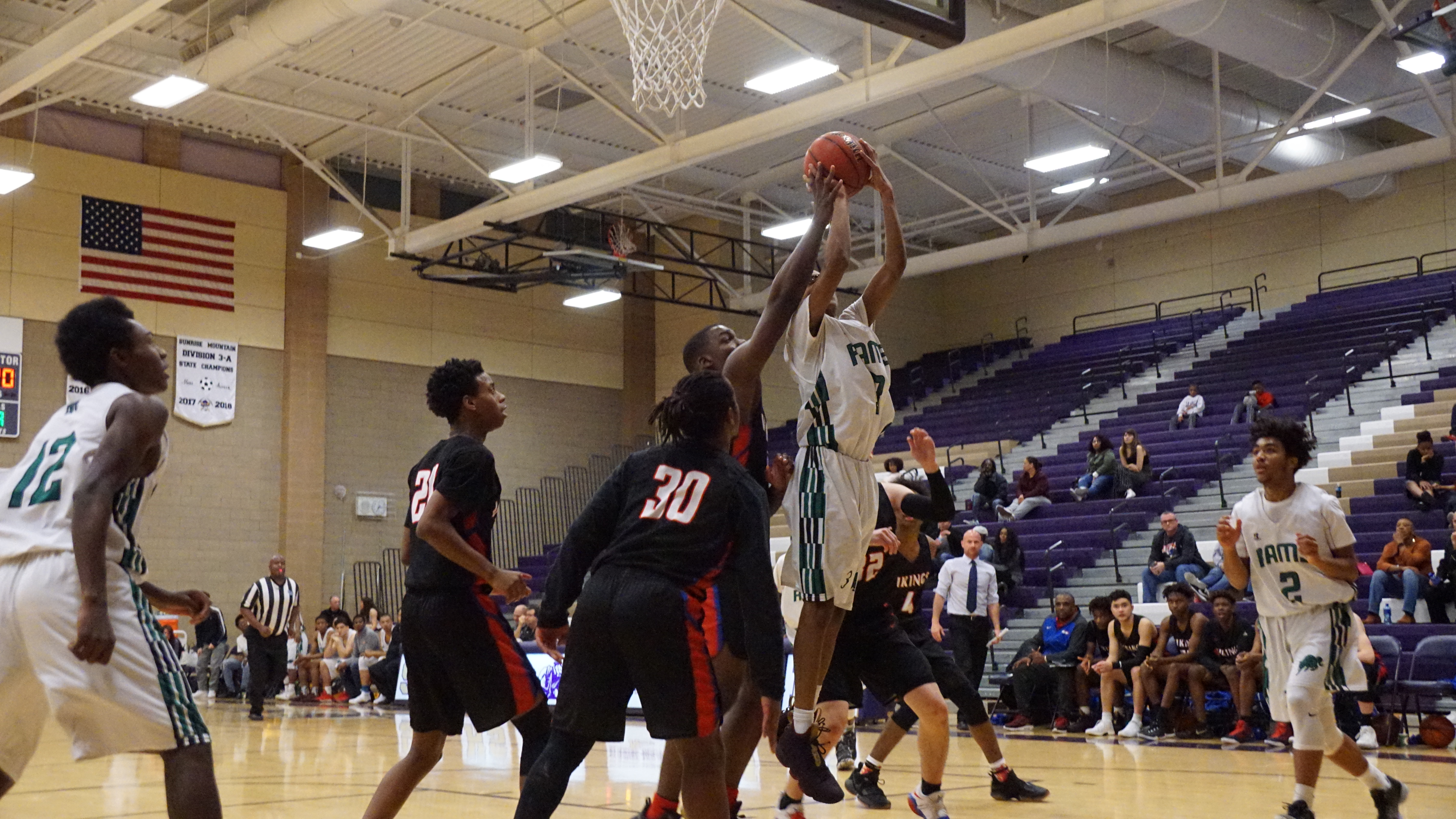 The Rams were able to earn a regional playoff bid and move on to face one of the Sunrise league's top teams, the Foothill Falcons.
They finish up the regular 9-19, (1-7) and put up enough pressure in the fourth quarter tonight to put Valley away and burst into the 4A Sunrise quarterfinals.
Frank DeGourville lead the Rams in scoring tonight with 23 points.
Check out the full boxscore here.
Take a look at highlights from tonight, below.