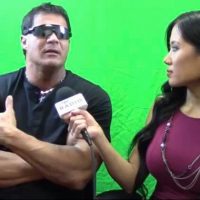 MLB legend Jose Canseco stars in a new show, Renegades, at Caesars Palace along with NFL legends Terrell Owens and Jim McMahon.
The interactive show allows the stars to share stories and the audience to ask them questions. For more information regarding the show, click here.
Canseco spoke to Helen Yee about starring in Renegades, Astros winning the World Series again, MLB in Las Vegas, advice for Tim Tebow, and more.
Video below.