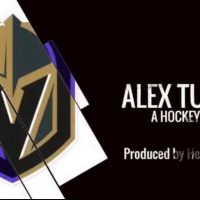 As the Vegas Golden Knights continue their historic inaugural season now in the Stanley Cup Playoffs, there is no doubt the depth of the talent on the team.
Rising star Alex Tuch, 21 years old, completed his first NHL regular season with 15 goals and 22 assists in the 78 games he played.
The video below documents his hockey journey from 3 years old to finding out he was headed to Vegas Golden Knights, as shared by his father, Carl Tuch.