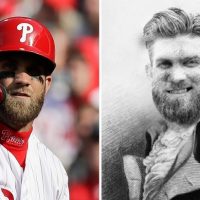 The Mayor of Washington D.C. posted a great meme to rip Bryce Harper.
During the off-season, the native Las Vegan bailed on D.C. to go sign with arch-rival Philadelphia.
The town was all amped up for Bryce's first trip back to D.C. So the Mayor Muriel Bowser posted Bryce in his best Benedict Arnold outfit.
Then SHE deleted it.
Why!?!?!
Every politician needs to use social media like President Trump. There's no rules anymore!!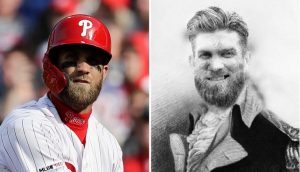 Listen to Steve Cofield talk about Trump's pencil neck comment last week.
Doesn't he sound a lot like some of the great professional managers of the past?
Photo courtesy WWE
Related News
Las Vegas got a big win today over a formidable opponent, the Minnesota Lynx, to improve to 12-6. A'ja Wilson's absence was felt, especially in the 2nd half, but the ladies pulled it together for a much...

Read More
By: TC Martin Manny Pacquiao displayed once again that age isn't nothing but a number.  The 40 year old senator from the Philippines out-punched and out-classed a younger Keith Thurman earning a split decisions victory in front...

Read More
Two of the best seven running backs in the NFL want new contracts. The NFL doesn't seem value RB's anymore. Something has to give. Zeke Elliott and Melvin Gordon want more security. Do they have the right...

Read More