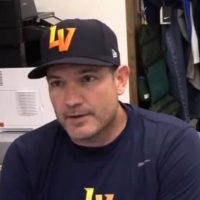 On Friday, April 12, the Las Vegas Aviators defeated the Fresno Grizzlies, 9-8, in the first of the four-game series at the Las Vegas Ballpark.
Eric Campbell hit a two-run homer in the first inning.
Tyler Alexander pitched 5.0 innings, allowed 7 hits, 2 runs, walked 3 and struck out 2 on 90 pitches.
Afterwards, Aviators Manager Fran Riordan spoke about his team's performance.
Video below.
NEXT GAME: Saturday, April 13 at 7:05p.m. at Las Vegas Ballpark