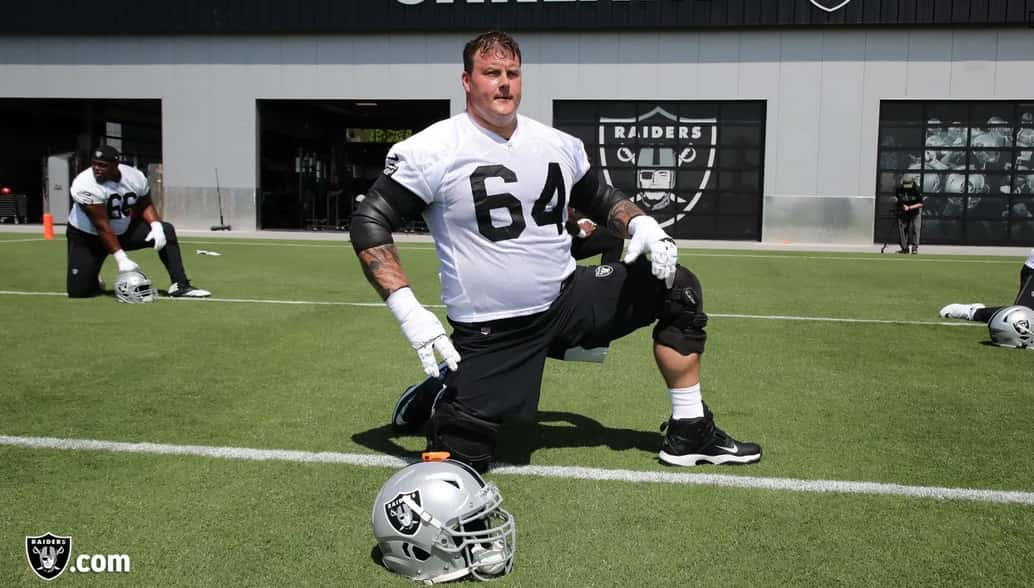 Jon Gruden needs help along his offensive line so he's rolling the dice on the very controversial Richie Incognito.
The left guard last played in 2017 for the Buffalo Bills.
His off the field history includes a well publicized bullying scandal back in the 2013 when he played for the Miami Dolphins.
Since then, he's had several more issues:
-On May 23, 2018, Incognito was placed on an "involuntary psychiatric hold" for his part in an altercation at a Life Time Fitness health club in Boca Raton, Florida. Incognito allegedly threw a tennis ball and a dumbbell at another gym patron. [70] He was reported to be in an "altered, paranoid state," suspecting that he was being spied on.[71] On June 6, 2018, he was back in training, hoping to get back to the NFL.[72]

-On August 20, 2018, Incognito was arrested and taken into custody after an incident at a funeral home where he threatened to shoot the employees while making funeral arrangements for his father. Police seized two Glocks, three rifles, and a suppressor for a handgun in Incognito's truck.[74] Employees told Scottsdale police that Incognito wanted his father's head cut off for research purposes, and that he had walked through the funeral home punching caskets and throwing objects.[75] Incognito was charged with disorderly conduct and making threats.[76]
Just 13 months ago, the 12-year NFL said vet said he was retiring:
"I'm done, I'm done, that's it," Incognito, 34, said by phone from his offseason home in Arizona. "It's been a long career. My liver and kidneys are shutting down. Nothing I can't restore with some balance, but the stress is killing me. I went to a doctor's appointment the other day and they said, 'Listen, the stress is killing you, what are you doing?' And I said, 'Listen, I'm just doing what I love and that's playing football.' So that's why I'm done."

Asked if there was any chance he'd change his mind and return for a 12th NFL season, Incognito said, "Absolutely not."
Adam Hill told Cofield & Co. about what the Raiders were saying about their latest signing.
Photo courtesy Raiders.com
JT THE BRICK WITH RAIDERS LEGEND QB JIM PLUNKETT...

Read More

JIM PLUNKETT WITH JT THE BRICK 08/10

JT The Brick
Sports are starting to come back and that means there will be a lot more action to bet on. John Murray (Superbook Sports) joins us every week on Cofield & Co. with betting insight and to tell...

Read More
Sports are starting to come back and that means there will be a lot more action to bet on. John Murray (Superbook Sports) joins us every week on Cofield & Co. with betting insight and to tell...

Read More