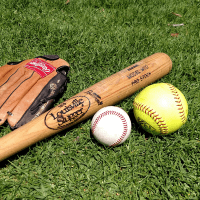 I know, I understand. You're deeply mired in the NBA and NHL playoffs. You have the wife, the kids, the job, the house…and let's be honest, you have the attention span of a hummingbird. You really wanna keep up with your favorite MLB team but you just don't have the time. I get it, I understand. Allow Uncle Bobby to help you out there. See, I've been paying a lot of attention to baseball lately so here's what you need to know about your favorite team as of June 7th, two months into the season.
Starting with the AL EAST…
NEW YORK YANKEES (39-22)
Quick disclaimer, I'm a born and raised Boston Red Sox fan, so my hatred of this team is legendary. However, I have to be fair here so I'll say this. You really have to give these guys credit for their "next man up" mentality. I mean, if most teams had to deal with the injuries this team has, they'd be in dead last. Judge is out, Frazier is in. Stanton is out, some guy named Urshela is mashing the ball. Severino is on the 60 day DL, some guy named Domingo German is 9-1. Give credit where it's due, the Yankees will be in the hunt this year.
TAMPS BAY RAYS (37-23)
First of all, I'm still getting over calling them the DEVIL RAYS but that's a me thing. The Rays are basically the definition of an underdog. A bunch of guys that nobody believes in, that can't get more than 9,000 fans to a game. But they don't give a bleep and they go out and play their asses off, even if it's just a tryout for their next team. Guys like Yandy Diaz and Austin Meadows are really stepping up and their pitching is better than most expected. I keep thinking they're gonna fall back to the pack eventually but so far that time isn't coming just yet. Which brings me to my beloved…
BOSTON RED SOX (33-29)
I'll do a whole thing on the Sox later. But, for now, let's just say they need bullpen help BADLY. There's not one guy in the bullpen that's just lights out, guaranteed to get you 3 outs every time. A bunch of guys that are hit or miss, just like last year without Kimbrell (which I see why they let him go but that's another story) This team also has certain players like Betts, Benintendi, and Martinez who are having subpar hitting seasons so far. This is basically why the world champions are 4 games above .500 at this point. I can almost guarantee they'll be active at the trade deadline, looking for one more batter. I would hope they'd be looking for some bullpen help also but we'll see.
TORONTO BLUE JAYS (23-39)
The definition of a team in rebuild mode. They traded away all their big contracts over the past few years (Price, Bautista, Encarnacion etc) and now they're going with a youth movement, led by ROY candidate Vladimir Guerrero Jr. The pitching is mediocre, led by Marcus Stroman and a bunch of youngsters. Oh, by the way, they have this kid playing first base named Rowdy Tellez…keep an eye on him. He looks like a cross between Boog Powell and Harmon Killebrew. I saw him mash a homer couple weeks ago that reached the upper UPPER deck of Skydome (or whatever they're calling it nowadays) This team is not a contender but they do have some decent young talent.
BALTIMORE ORIOLES (19-43)
If you are an Orioles fan, I have nothing but sympathy for you. Your owner got rid of all your good players, from Manny Machado (no relation, sorry) to Zach Britton. And now, you're stuck with what's left. AND, to add insult to injury, the best players you have left keep getting hurt. Dwight Smith Jr. got injured running into a wall just last night. Johnathan Villar, DJ Stewart, and Pedro Severino all have minor injuries. The Orioles will be running out their Triple A team from Norfolk by August. Oh well, at least you get a good draft pick. If your GM doesn't trade it away…..so sorry.
AL CENTRAL
MINNESOTA TWINS (41-20)
10 1/2 games up as of June 7th, and by all accounts, it looks like the Twins are gonna run away with the AL Central. Not so much because they are that good, but the rest of the division looks that bad. Eddie Rosario is having an all star year so far, as well as Jorge Polanco and Matt Kepler. Hell, even Nelson Cruz is having a resurgence playing for the Twins. If the pitching holds up and there's no major injuries, the team from Minnesota will be playing baseball in October.
CLEVELAND INDIANS (31-31)
This is not gonna be a banner year for Terry Francona, if he survives this year at all. Cleveland is a mediocre team this year. Francisco Lindor is by far your best player, he's having a subpar year. And Jose Ramierez is really having a below average season. Your best pitcher, Carlos Carrasco is out indefinitely with a blood infection and your #2 pitcher, Trevor Bauer is  4-6 and struggling. One bright spot is youngster Shane Beiber with a 5-2 record so far. Hey, could be worse…You could be an Orioles fan.
CHICAGO WHITE SOX (29-32)
There are some positive signs happening on the South Side these days. The White Sox are a team that is better than their record shows. No longer the doormat of the division, the years of high draft picks are finally starting to pay off a bit. Guys like Tim Anderson are starting to hit the ball. Jose Abreu is having a decent season so far, as well as Yoan Moncada. Pitching is still suspect here but there is one young shining star named Lucas Giolito. Keep an eye on him in fantasy if he's still available. Not ready for prime time just yet but some positive signs.
DETRIOT TIGERS (23-36)
The Tigers are just horrible. Really, really bad. They have four players with 6 homers and 20 RBI's so far. Those are their best hitters. Not one player has a .300 average or better. Matthew Boyd is your best pitcher and he's 5-4 so far. This isn't even a team that's begun the rebuild mode at all. After dealing off a stellar pitching staff and running Miggy Cabrera into the ground…I wouldn't be surprised if this team was dead last by the end of the season.
KANSAS CITY ROYALS (19-43)
I know it's looks pretty bad for the Royals but there are some bright spots. Soler and Dozier are having pretty good years and Merrifield is always a dangerous hitter. And this new kid, Mondesi is a fireball. He can hit, he can run and he has above average defensive skills. He will be a great player in time. The problem with Kansas City is their pitching, which is among the worst in baseball. Not a contender but I think they might end up 4th or even 3rd, depending how much worse things get in Cleveland.
AL WEST
HOUSTON ASTROS (43-21)
If it wasn't for the run the Twins are on and the Yankees doing what they do, I would say the Astros are the best team in the American League right now. The injury bug has hit them, losing out on Altuve and Springer, But, like the Yankees, they just seem to reload and keep moving. Now, Correa is on the DL, but they have a 9 game lead over Texas so I wouldn't worry at the moment. Add to that a pitching staff featuring Justin Verlander and Garritt Cole and you can pencil in the Astros for another playoff run.
TEXAS RANGERS (32-28)
Not a bad team in Arlington this year. A lot like Tampa Bay, a bunch of guys that were cast off from other teams coming together and making a run. If it wasn't for Houston, they'd be contenders and may very well be contenders for a wild card berth. Gallo is killing it in homers (and strikeouts). Andrus, Mazara, and Hutner Pence are having decent hitting years so far and Lance Lynn is leading the pitching staff with a 7-4 record. If they can stay away from injuries, they will be in the hunt for a wild card.
OAKLAND A's (31-31)
Kids today ridicule things that are BASIC. the Oakland A's are BASIC. Average team, average hitters, average pitching staff. Khris Davis will hit 40+ homers but all he's doing is padding out his own stats. This team is going nowhere fast but they're just good enough to not completely suck. I suppose most A's fans are more interested in that new stadium, coming soon. Keep waiting. Oh well, at least Mike Fiers is the only MLB pitcher with a no hitter so far this year. That's something i guess…
LOS ANGELES ANGELS (30-33)
See, this is what happens when you spend all your money on two players (Trout and Pujols) and pad out the rest of the lineup with cheap players. The Ohtani experiment has been less than successful, the pitching staff is AWFUL (Tyler Skaggs and Trevor Cahill??…seriously??) The Angels give the Lakers a run for worst franchise in town. Okay it's not THAT bad but still…
SEATTLE MARINERS (26-40)
Shame…The Mariners got off to a really hot start and then fell back to the pack quickly and haven't had much of a chance to recover. The injury bug has hit them pretty hard as well. But I think the problem here is the starters. One shining star is Yusei Kikuchi but even he's a .500 pitcher at best. Felix Hernandez is on the back nine and Marco Gonzalez is all that's left. If the Marners can win games by 11-10 scores, they will not be the cellar dwellers in the West. If not, they will be.
Okay, so that's part one. Part two, the NATIONAL LEAGUE will be next up. I'm gonna take a break and have a smoke. Right back…
Related News
YouTube star Logan Paul will be making his professional boxing debut against KSI on Saturday, November 9 at Staples Center. During the press conference, Paul spoke to Helen Yee of Eyes On The Game about his upcoming...

Read More
T.J. Otzelberger has only coached one game for UNLV, but he is already thrilled with the way his team has picked up his offense. A stark contrast from his predecessor Marvin Menzies' post heavy offense, Otzelberger wants...

Read More
Formerly Held In Summerlin, the USTA Pro Circuit $60,000 Tournament Kicked Off On Monday for the 13th Consecutive Year....

Read More