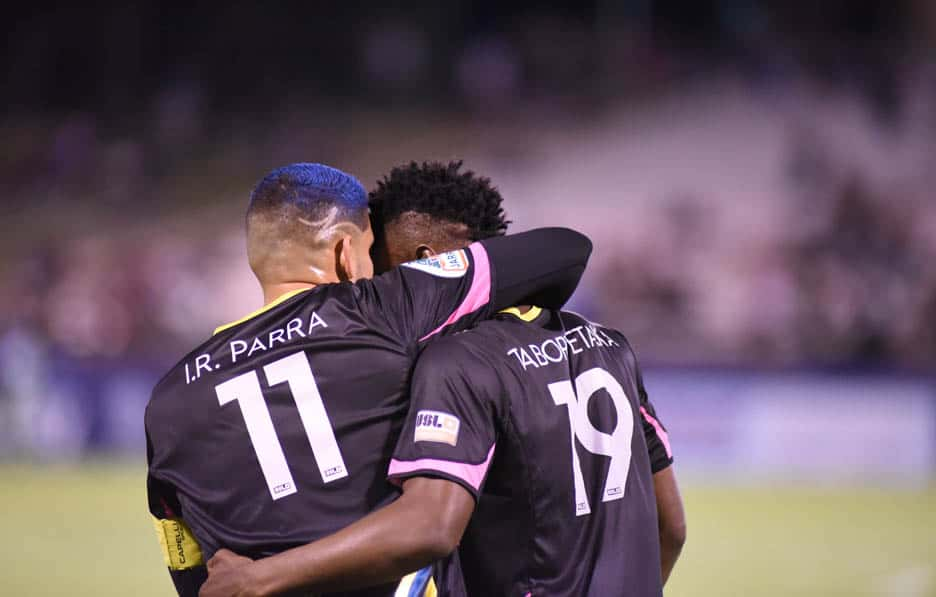 The Lights who host New Mexico United this Saturday at Cashman Field will be without their leading scorer Irvin Parra for conduct related to a goal celebration and subsequent Instagram post. Parra who scored the lone goal in the Lights draw with Orange County alluded to the idea that the team wasn't paying it's players forcing the team to state all players have always been paid on time earlier this week.
The Lights have struggled to find scoring as Parra's goal was the team's first goal in a league game going back to May 11 when they defeated Colorado Springs 3-0 at Cashman. That was also the last league game the Lights won being outscored by 8 goals during that period.
The Lights will be looking for someone to step up while Parra is out as the team has not stated how long he will be suspended. He leads the team with 8 goals while the next closest players Samuel Ochoa, Preston Tabort Etaka and Gabe Robinson have only combined for 6 goals.
pic courtesy of oursportscentral.com