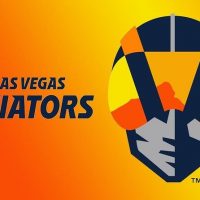 Tonight was the third game of the five-game series between intrastate rivals The Aviators, and The Aces. Las Vegas jumped out to a 4-0 lead early on but got into some trouble, as Reno tied it up and kept the game close till the very end. Parker Dunshee was solid on the mound but Reno did not make it easy for The Aviators as they were able to survive the 9th inning en route to an 8-7 victory.
RBI hits from Brown and Neuse, and a big homerun by Heim would carry Las Vegas to the 4th inning with a nice 5-1 lead.
A HEIM HOMER!⚾️????

⬇️4
✈️ #AviatorsLV – 5
♦️ @Aces – 1 pic.twitter.com/7XZSw6GSFI

— Las Vegas Aviators (@AviatorsLV) July 2, 2019
All of Reno's scoring tonight came from homeruns. Five, to be exact. Three of which came in the 6th and 7th inning, tieing the game at five apiece. This game was either team's to win, but The Aviators great fielding and pitching overcame the barrage of homeruns from The Aces. A Heim groundout would score Joseph to give Las Vegas the game-winning run.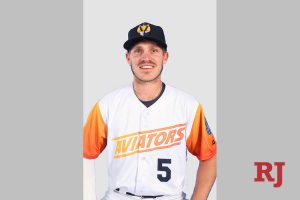 Las Vegas will face Reno again on Tuesday night for their fourth game in the five-game series. First pitch is 7:05 pm. You can listen to all the action on Sports 920 The Game, Your Home for Aviators Baseball!
It is Week 3 of College Football and there is plenty to talk about! Aaron Torres is a Sportswriter for Fox Sports, covering College Football and College Basketball. Torres checked in with us on the show to...

Read More
Monday Night Football seemed to get a much better response than Thursday's games. With all the conflicts and changes leading up to Week 1, the sportsbooks have certainly had their hands full. Steve Mikkelson is Director of...

Read More
Tony Sanchez has to make a change. Either his offense needs to rely more heavily on the run game, or he needs a new quarterback. Armani Rogers completed 8 of 23 passes against Arkansas State. It was...

Read More