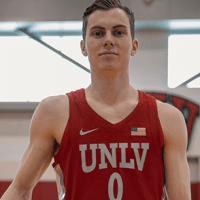 Incoming Runnin' Rebel Jonah Antonio represented Australia at the World University Games in Italy this month. The Emerging Boomers took home the bronze medal with an 86-69 win over Israel on Thursday.
The Australians won 2 of their 3 group stage games and then knocked out Argentina in the quarterfinals. But they fell 82-80 to Ukraine in the semifinals to fall into the third-place game.
Over the six games Jonah Antonio scored 33 points (5.5 per game average). But the encouraging stat is his three point percentage. Antonio drilled 47.4 percent of his threes (9 of 19).
It is a small sample size, but fits in with the his reputation as being a catch-and-shoot specialist. Last year he knocked down 41 percent of his threes at South Plains College (on 7 attempts per game), and in his freshman season at Mount St. Mary's he hit on 33.8 percent of his threes (with 8.3 attempts per game).
In the bronze-medal match, Antonio scored 5 points on 2 of 6 shooting. Despite coming off the bench, Australia made him a focal point of the offense on certain possessions.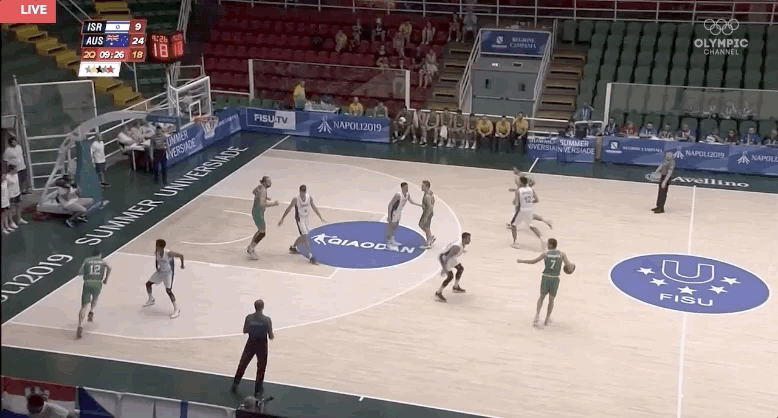 Antonio (#12) runs off a few baseline screens trying to get open. He doesn't get the space to get a clean look, but that action can result in open shots for UNLV this season.
Simply the threat of Antonio shooting can open up the floor for the rest of the offseason as defenses will be hesitant to leave Antonio with any space to shoot because he doesn't need much.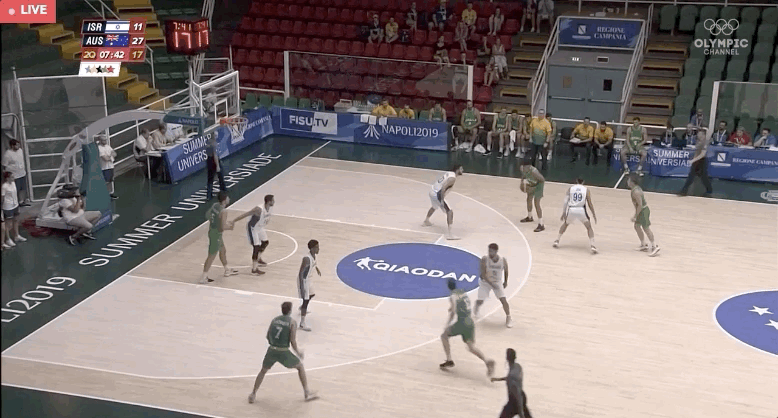 Antonio also showed off a glimpse of ball handling skills with this layup after rejecting a high screen.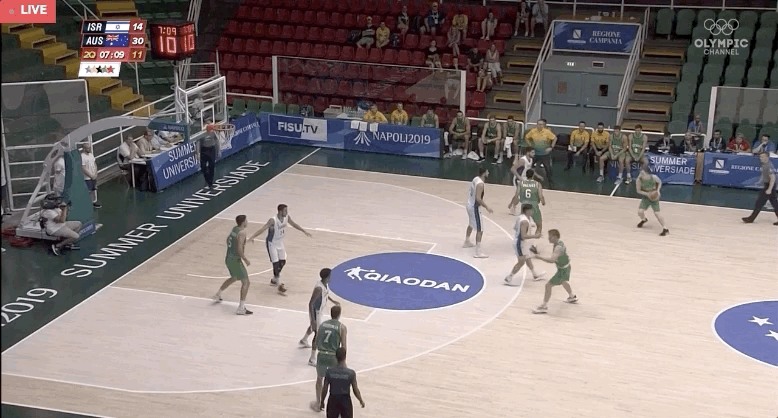 This isn't a skill Antonio is expected to use often at UNLV. But if he has the ability to put the ball on the floor and score a couple of times a game, his offensive efficiency will rise.
The quality of competition is a question mark at this tournament. But Antonio is at UNLV for one reason: to shoot threes.
That should translate regardless of the competition.