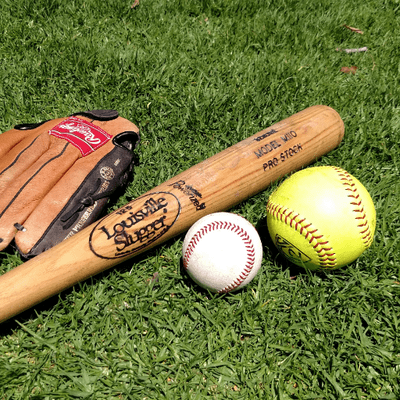 I told you these were gonna be sporadic at best. Like I said before, Ken Rosenthal has nothing to fear with Uncle Bobby on the job. To paraphrase the words of that great American, Dr. Leonard "Bones" McCoy, "Dammit Jim, I'm a radio guy, not a writer" But, apparently, somebody out there likes this stuff because they're making me do more of these. Kinda cool too, before they insisted that I write two articles a month. Now, they're just happy if I show up sober once or twice a week. What a country, huh?
Anyways, lots of stuff happening in the world of MLB baseball recently. I'll try to write some stuff and hopefully it won't come out way too disorganized because I got a few things to say and I'm just gonna babble it all out and hopefully it makes some sense….ready?? (My 8th grade English teacher would kick my ass if he ever saw all the run-on sentences I use…anyways)
First, the AMERICAN LEAGUE
In the East, it appears the Yankees are (allegedly) running away with the division. The Rays have fallen to 6 games back and the Red Sox are 9 games out. But, not so fast Bronx fans. This might just be my Boston prejudice showing it's face but I'm getting a funny feeling the Yankees MIGHT have just peaked a little too soon. Hear me out. In April and May, these guys were world beaters. Even a few devastating injuries and a slightly below average pitching rotation couldn't stop them. But now, I'm seeing a team that went 6-4 in their last 10. I watched them for as couple hours yesterday and they lost an easy home game to the Blue Jays 2-1. No big deal, but they looked lousy. They didn't even get on the board until the bottom of the 9th. It's not impossible that this team thinks it's so damn good, they can just coast into the postseason. And, traditionally, that would be a mistake. I've always favored the team that has to work it's ass off to make the playoffs because they're playing at a higher level going in as opposed to a team that's been resting and coasting for the last month. This does sound familiar to you, doesn't it?. Mark my words…Oh, and one smart move they made was obtaining Edwin Enncarnacion and making him the DH. I've had Encarnacion on my fantasy teams before and if you work him too hard (like playing defense) he'll inevitably come up lame. Good idea to keep him saved up for October.
Tamps Bay is. surprisingly, keeping up the pace. Only six games back of the Yankees with a series coming up tomorrow. They've got some really nice youngsters like Lowe, Pham, and Diaz and a better than average pitching staff, led by all star Charlie Morton. My point being, the attendance in Tampa Bay is horrible. That HUUUUUGE stadium and they draw less fans on average than the Las Vegas Aviators (Go Aviators!!) Knowing the ownership of that team, it would not shock me to see them dealing off some players around July 31st. Maybe your team could use a decent player for a bag of balls? That's what Florida teams do, isn't it? Anyways…
Also, good move for the Red Sox to pick up Andrew Cashner for a bag of balls. Not that he's gonna help much (they seriously wanna make Nathan Eovaldi the closer…no really!!) but it gives the fan base the illusion that they're still in it to win it. Not enough horses this year but that's nice.
One more thing on the East, I really really like what Toronto is doing in their rebuild mode. They should give lessons to Baltimore and Detroit. Nuff said…
In the Central, it's become pretty much a two team race between Minnesota and Cleveland, the Twins are up 7 1/2 right now. But it's good to see Cleveland making a run, since they were so mediocre the first couple months. And also considering Fransisco Lindor is having (arguably) his worst offensive season so far, good to see guys like Carlos Santana and Roberto Perez stepping it up. Coin flip who wins if the Twins keep falling back to the pack. As for the rest of the division…the White Sox are finally starting to see the fruits of their rebuilding process and I'm happy for the six White Sox fans I know. They're not gonna be in it this year but, mark my words, in a couple years you'll have to take them and Toronto a little more seriously. And finally, the Royals and the Tigers are fighting each other for last place. I think the Tigers take it. The Tigers really gotta get on that rebuild mode, they're just dreadful. Cut Miggy Cabrera and that albatross contract loose. Trade off Castellanos and Matthew Boyd for picks and get on with the rebuild. Detroit has a proud baseball tradition and it's sad to see them run their team like the Marlins. Enough of that.
The West got a little more interesting lately with the A's making a run past Texas to get back in the wild card race…maybe…. They are 8-2 in their last 10, and Houston has dropped a couple games recently. The Astros still have a 6 game lead over Oakland and 8 up on the Rangers so this race could get interesting real fast if the A's make a move or two by the trade deadline. (which, apparently is supposed to be a real deadline this year, not deadline then waiver trades and what not…I'll let you know later) And it looks like the Angels MIGHT be able to stay out of the cellar since Seattle is 20 games back but it would take a miracle. (sorry, i know, horrible pun…I won't do that again)
In the NATIONAL LEAGUE
Eastern…I really thought Philly was gonna make a real run this year, considering the free agent pickups they had. This is why you don't take advice from me on betting..EVER. Since we last spoke, Atlanta and Washington have both strung together a couple of winning streaks and they've completely overtaken the Phillies. I'm surprised as bleep, I really thought Philly had something with Harper and Segura. But, their pitching is almost as bad as the Mets. Remember when the Mets had the "greatest pitching staff in the history of baseball"?? it was only three years ago,folks. DeGrom, Syndergaard, Matz, Wheeler?? They were all former Las Vegas 51's pitchers. Trust me I know, I ran the games. These guys were gonna be rockstars. Three years later, and everybody is up for grabs, except DeGrom. #SAD
So, right now it's Atlanta up six on Washington (who just lost Max Scherzer for ten days on the DL) with Philly dropping 6 of their last ten (the pitching is abysmal in Philly) and the Mets and the Marlins just playing out the string. Don't fret Bunky, there's a much better race in the central.
No, really…if you're a baseball guy like me, the NL CENTRAL is gonna be the most interesting race to watch. Not like it really matters in the actual playoffs because all five teams are pretty much mediocre but I think it's really cool that 5 1/2 games separates first place (Chicago) from last place (Cinncinnati). Add that to the fact that all 5 teams are gonna spend the next two months beating the hell outta each other…well, to me , that's a pennant race! Something to amuse me reading the standings every morning. Right now, the Cubbies are up 1 1/2 on Milwaukee, 3 up on St. Louis, 4 1/2 up on the Pirates (who are dropping quickly) and 5 1/2 up on the last place Reds. By the way, the Reds have done pretty well with free agency. Yasiel Puig is having a fine year outside of Los Angeles and Eugineo Suraez (yes, I looked it up) has been mashing as of late. Gonna have to keep an eye on some of these NL Central games if I'm fooling around watching the MLB package. Should get real interesting if somebody makes a big move July 31st. We'll see…
And finally, in the West, the Dodgers are beating the happy crappy out of every other team in the division. If you're a Rockies fan or a Padres fan, it's bleeping brutal. 13 1/2 up on Arizona, 14 1/2 up on Colorado…blah, blah, blah… But, you know something? Not to take away from them, because they are a very good team and a damn good organization. But, I think the secret to their success is something what my friend, JT The Brick calls "the New England Patriot effect" (I know, it's football..stick with me). The way it goes is, most of the Patriots constant success comes from the fact that they are the only decent team in a very subpar division. Even if they are below average, they look like world beaters in the division. You can pretty much pencil them into the playoffs by August every year. Same thing here I'm thinking. Good team, they can get past the rest of the NL. But, they failed against the Astros in 2017. They failed against the Red Sox last year. And, again not to take away from them but I occasionally will watch a Dodger replay on the MLB package (bleeping blackout rules SUCK!!) and I have to say…They're not exactly the Yankees when it comes to hitting and Clayton Kershaw is getting older every day. I swear on my doggie (RIP) that I can honestly see the Dodgers going down as the Buffalo Bills of MLB baseball. Always a bridesmaid…we'll see….
So, it dawns on me that I've already quadrupled the amount of words I was supposed to use and I got a whole bunch of other stuff I gotta spit out. So, I'm gonna end this here and start PART TWO in a minute, after a quick cigarette…right back.
Agree or disagree, this list was compiled based on impact on the franchise. Could have been by the value of where the Raiders picked (a 5th rounder who shined is going to be raised up higher than...

Read More
Here are some links to resources that may help you stay informed and knowledgeable. https://nvhealthresponse.nv.gov/ https://www.cdc.gov/coronavirus/2019-ncov/index.html www.southernnevadahealthdistrict.org/coronavirus. https://sites.google.com/nv.ccsd.net/covid-19updates/home#h.au7wl6jpawt9 Also if you are able to help, threesquare is doing great work here locally in...

Read More
Knight Time at Noon is over for now, but thank you for listening and hopefully will come back closer to the start of next season. Knight Time at Noon, 8 Oct 2020 https://dehayf5mhw1h7.cloudfront.net/wp-content/uploads/sites/402/2020/10/08131148/kn1008.mp3 Dave Goucher and Gary...

Read More