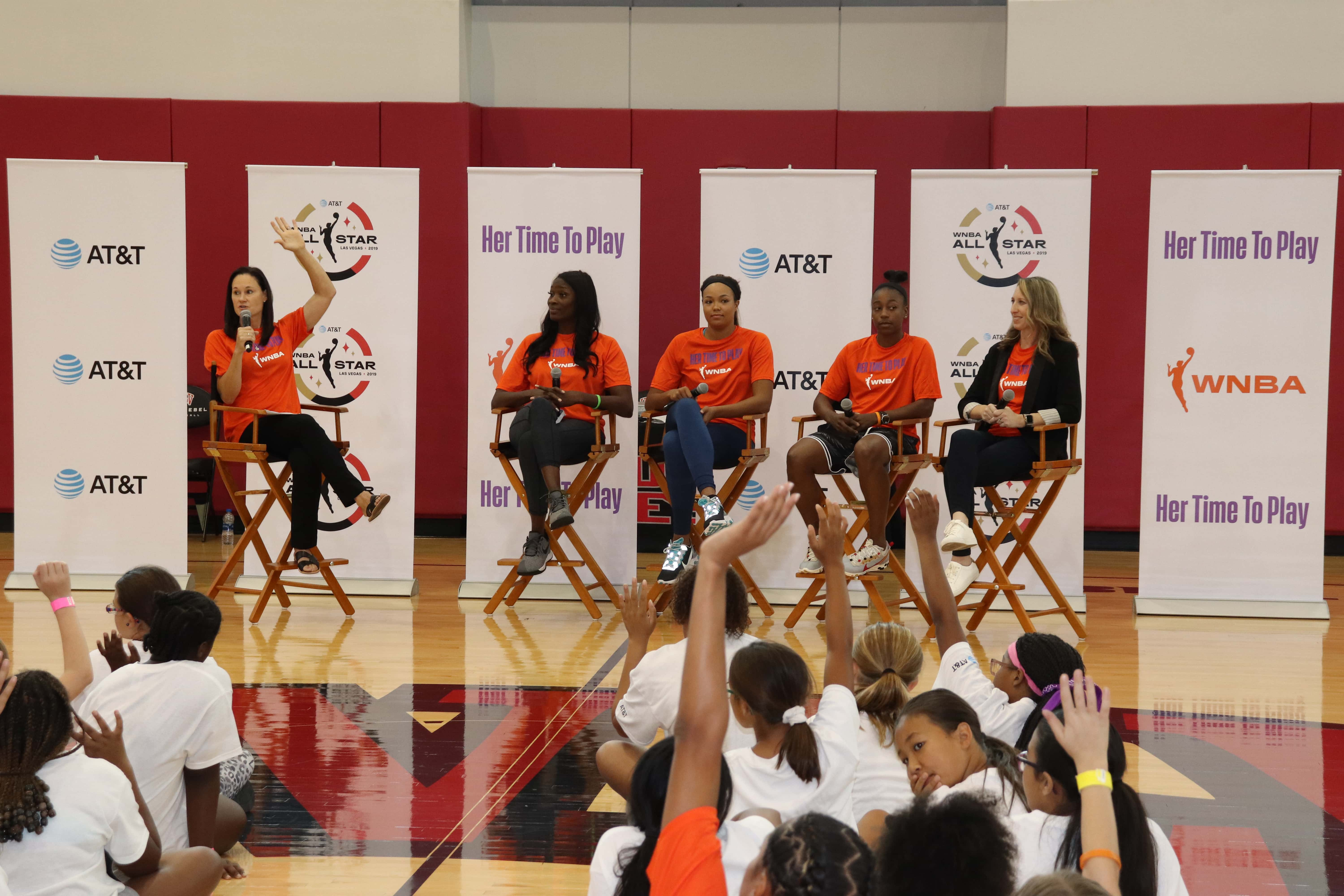 At UNLV Mendenhall Center on Thursday, WNBA All-Stars hosted Her Time To Play clinic for 150 girls ages 7-13.
It focused on teaching fundamentals of the game, developing good habits, and challenges girls and women in sports face.
The WNBA athletes on stage shared stories and strategies from facing adversity to reaching goals.
Afterwards, Napheesa Collier and Kayla McBride discussed what the clinic meant to them.
Highlights from event below.