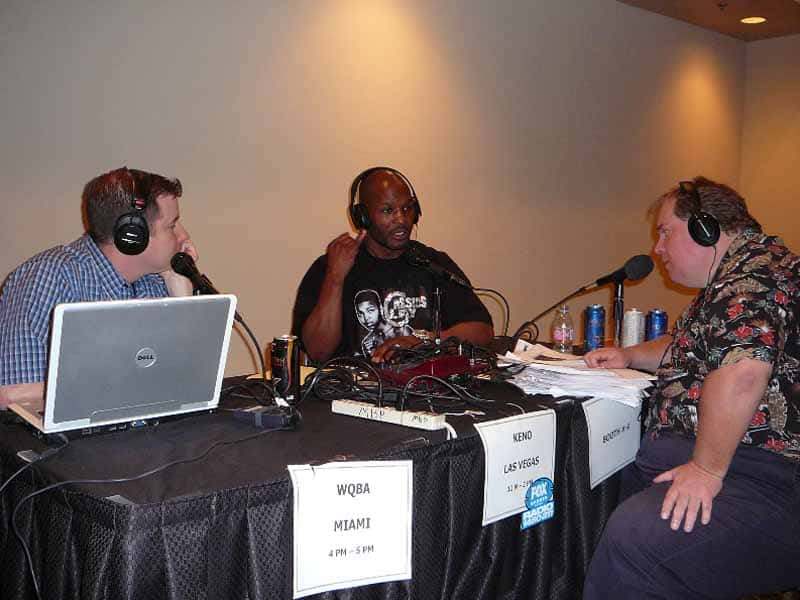 What a class!
Rich Marotta joined Cofield & Co. to talk about the 7th Annual Nevada Boxing Hall of Fame ceremonies going down this weekend.
The class includes:
Bernard "The Executioner" Hopkins, Juan Manuel "Dinamita" Marquez, Ronald "Winky" Wright, Humberto "Chiquita" Gonzalez, Vinny "The Pazmanian Devil" Paz, "Terrible" Terry Norris, "Schoolboy" Bobby Chacon (posthumous), Joel "El Cepillo" Casamayor, Wayne "Pocket Rocket" Mccullough, Hasim "The Rock" Rahman, Leroy "Irish" Haley (posthumous), Floyd Mayweather Sr., Duane Ford, Dan Goossen (posthumous), Dr. Edwin "Flip" Homansky, Marc Risman.
On Friday at the Red Rock, there's a meet and greet with all the legends involved in the event.
Related News
March 2, 2021 Dustin Dehart (Nova Home Loans) joins us every Tuesday on Cofield & Co. with his real estate expertise, as the Vegas housing market still continues to thrive. Dehart says the demand for home purchases...

Read More
March 2, 2021 Dustin Dehart (Nova Home Loans) joins us every Tuesday on Cofield & Co. with his real estate expertise, as the Vegas housing market still continues to thrive. Dehart says the demand for home purchases...

Read More
JT THE BRICK TALKS TO THE PRESIDENT OF THE LAS VEGAS MOTOR SPEEDWAY, CHRIS POWELL, ABOUT HAVING FANS BACK AT THE TRACK AND THE NASCAR EVENT THIS WEEKEND....

Read More

CHRIS POWELL WITH JT THE BRICK 03/02

JT The Brick