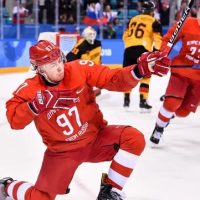 It's hard to find an organization that had a better summer than the New Jersey Devils. Through a couple trades and the luxury of another Taylor Hall draft lottery pick, the Devils have quickly turned themselves into a team on the rise.
Where they finished last season?
A year removed from a surprise postseason appearance, the Devils took a step back in 2018-19, finishing last in the Metropolitan Division, with 72 points, and -53 goal differential. It was an inevitable regression to the mean, as Hall battled injury throughout the campaign. Without another MVP season from Hall, and without stability in goal, it's easy to see what felled the Devils last season.
How they got better?
As mentioned earlier, GM Ray Shero was quite busy this off-season. His first major decision, selecting Jack Hughes first overall at the 2019 NHL Entry Draft.
Hughes is an exceptional talent, albeit, on the small side. I don't expect his size to hinder him in any way, due in part to his quickness, and overall skill at top speed.
Nice assist by Jack Hughes. #IIHFWorlds pic.twitter.com/rVYTRHMJve

— New Jersey Devils (@NJDevils) May 18, 2019
Then, Shero acquired P.K Subban from the Predators, in exchange for Steven Santini, Jeremy Davies, and a pair of draft picks.
Subban, a former Norris Trophy-winning defenseman, is looking to bounce back after a subpar 2018-19 season. Should Subban stay healthy, he will solidify the Devil's top defensive pairing while adding some offense from the back end.
Lastly, there's Nikita Gusev. No fan base knows more about Gusev than Vegas. Shero traded for Gusev, sending a 2020 third-round pick, and a 2021 second-round pick to Vegas.
Will Gusev's lack of size and speed prevent him from living up to his potential in the NHL? At 5-on-5, maybe, but overall, I expect Gusev to be a stable addition for the Devils. He should quarterback the power play, feeding pucks to Subban at the point, or Hall along the wing.
I always wanted to see this guy on a line with Kucherov when he was property of the Lightning, the way he can create offense off the half wall and create space with his hands is high-end. Exciting player to watch #Gusev pic.twitter.com/H7lGMFvdcm

— Brandon Holmes (@BHolmes_Hockey) July 2, 2019
If he can play the right side, he could find himself playing alongside Hall and either Nico Hischier or Hughes. Not bad for a guy that earlier in the off-season was projected to play with Cody Eakin and Alex Tuch.
Realistic Expectations?
The Devils are likely to be the sexy pick in the Metro. With Hall healthy and an upgraded top-6 supporting cast, this should be a team that fills the back of the net handily.
The problem with the Devils will be their inability to keep pucks out of their own net. At this point in the off-season, Cory Schneider and Mackenzie Blackwood will enter training camp as the goaltending tandem to start the year.
If Schneider has a bounce back season or if Blackwood can take the reigns and be league average, then the Devils could challenge for the final wild-card spot in the division.
Realistically, this is a team that's on the rise, but ultimately not ready to make the playoffs this year. They will be exciting. But they will finish 6th in the division, and outside the playoffs for a second straight year.
But… Can VGK beat them?
Yes.
As long as Schneider is a potential starter, the Golden Knights can score enough goals to erase a Nikita Gusev 5-point game.
Here are some tweets from Jesse Granger with renderings of the proposed new home of the Henderson Silver Knights. Here are some renderings of the future Henderson Event Center, home of the AHL's Silver Knights. Courtesy of...

Read More
FOR IMMEDIATE RELEASE MAY 26, 2020 NHL ANNOUNCES RETURN TO PLAY PLAN FOR 2019-20 24 Teams Will Restart Play, Compete for Stanley Cup 2 "Hub" Cities Will Play Host to Games Protocol for Players' Return to...

Read More
Here are some links to resources that may help you stay informed and knowledgeable. https://nvhealthresponse.nv.gov/ https://www.cdc.gov/coronavirus/2019-ncov/index.html www.southernnevadahealthdistrict.org/coronavirus. https://sites.google.com/nv.ccsd.net/covid-19updates/home#h.au7wl6jpawt9 Also if you are able to help, threesquare is doing great work here locally in...

Read More