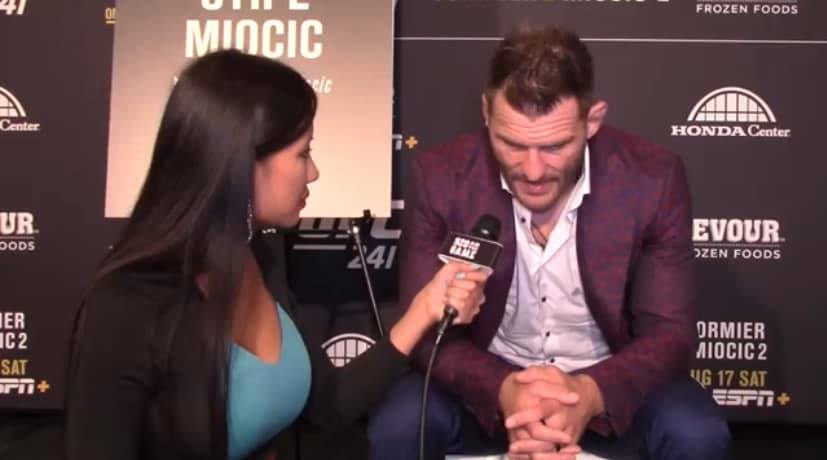 Former UFC heavyweight champion Stipe Miocic will be fighting Daniel Cormier in a rematch on Saturday, August 17 at UFC 241.
The two first fought on July 7, 2018 at UFC 226 where Daniel Cormier won via first-round KO.
During media day, Miocic, who holds the UFC heavyweight record for most title defenses, spoke to Helen Yee of Eyes On The Game about the rematch, being a father, his biggest challenge during camp, and more.
Video below.
All Pro Fullback Lorenzo Neal joined the Pressbox to explain how he convinced Chuck Liddell to start fighting, that Ray Lewis was afraid of him and how he basically blocked for every thousand yard rusher from...

Read More
The legendary Randy Couture sat down with Cofield and Company at Silver Seven Hotel Casino on Thursday. In recent years, he's transitioned from world champion cage fighter to actor and charity maven. He's also working with the...

Read More
Tyson Fury will be fighting Otto Wallin on Saturday, September 14 at T-Mobile Arena. Open workout highlights below....

Read More