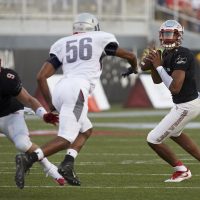 Through two seasons, UNLV tried to maximize Armani Rogers' arm strength. The playbook relied on a deep passing game to try and pick up chunk plays.
But Rogers proved ineffective when throwing down field. A whopping 49.7 percent of the quarterback's passes traveled more than 10 yards in the air. But he only completed 37 percent of those intermediate and deep passes.
It looked to be more of the same from UNLV's offense two drives into the season opener with Southern Utah. UNLV started the game with back-to-back three and outs, as they asked Rogers to throw four times on the first six plays, including two passes beyond 10 yards.
The first was an overthrow of an open receiver streaking down the field. The second should have been picked off. Rogers threw into triple coverage and drilled a defender in the hands. Fortunately, it was dropped.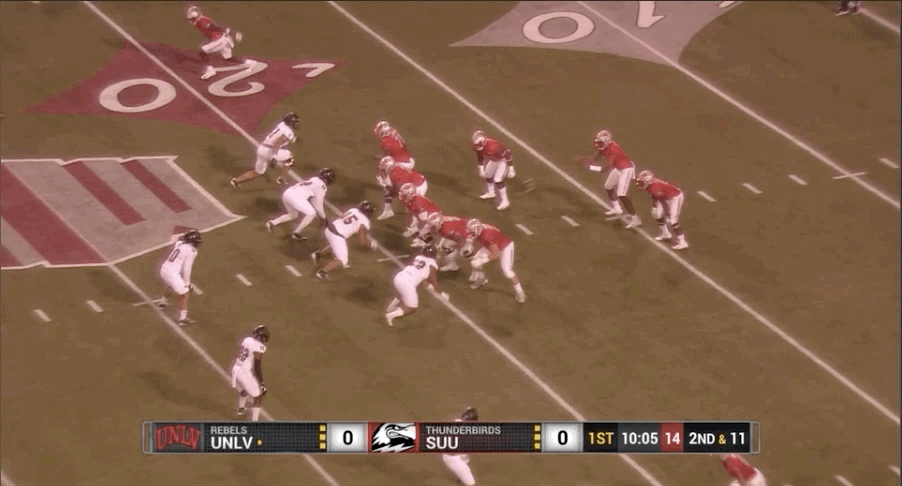 But after those two drive, the passing game changed. UNLV implemented screen passes more than ever for Rogers. In the first half, Rogers connected on three screen passes for 37 yards. Quick, easy completions that picked up chunk yardage, including this 18-yard touchdown to Mekhi Stevenson.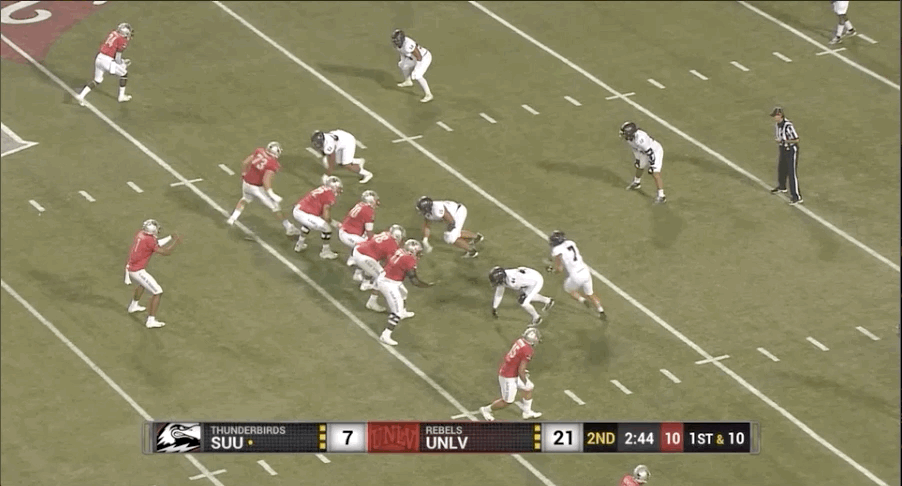 "It is a little wrinkle to what we are doing," Tony Sanchez said. "When you look at our receiving core, it is by far the most dynamic that we have had. We got a lot of guys that can stretch the field. We got a lot of guys that are space eaters. We are going to make people defend the whole field horizontally more than we have in the past."
And screen passes were not the only new wrinkle to the passing game, as Charles Williams got involved out of the backfield.
UNLV has not used running backs in the passing game over the past two seasons. Despite being one of the most used backs in UNLV history, Lexington Thomas caught just 27 passes over his last two seasons as a Rebel.
Rogers, again, picked up some passing yards with a simple throw that let a teammate do most of the work.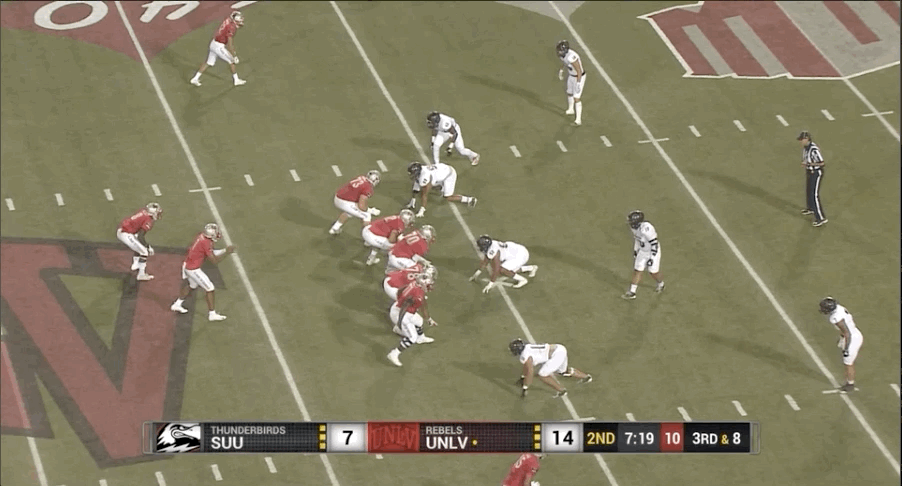 Chad Magyar was not suited up for the game due to what Tony Sanchez said was a personal reason, but the sophomore running back projects as UNLV's top pass catching back. Presumably when he returns, he will feature even more in the passing game.
After connecting on short throws, Rogers let one rip deep again, and got some help from a freshman receiver.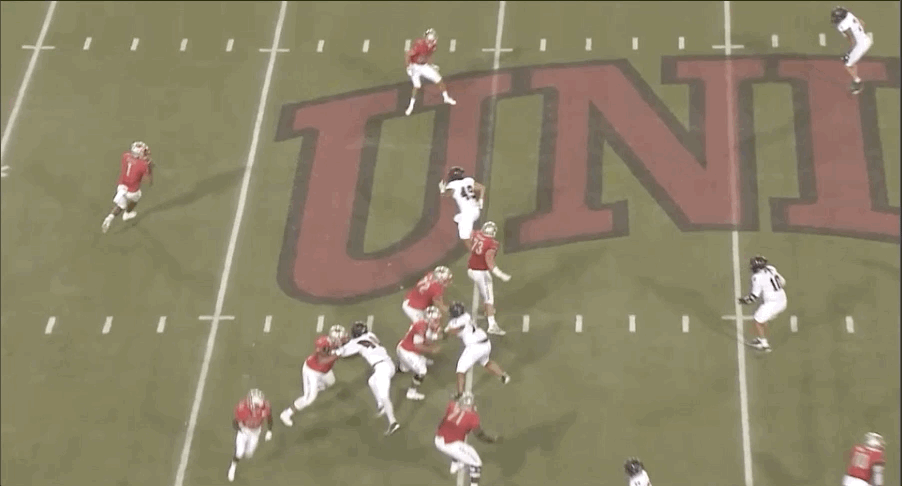 Steve Jenkins pulled down an underthrown ball to set UNLV up inside the redzone.
"We have been practicing that since the beginning of summer," Rodgers said of the play to Jenkins. "I was proud of him for his first college catch."
That grab made Rogers 1 for 3 when throwing the ball beyond 10 yards in this game.
He finished 11 of 17 for 144 yards and one touchdown.
In case anyone forgot, Rogers is still one of the best rushing quarterbacks in the nation, he reminded everyone with this run.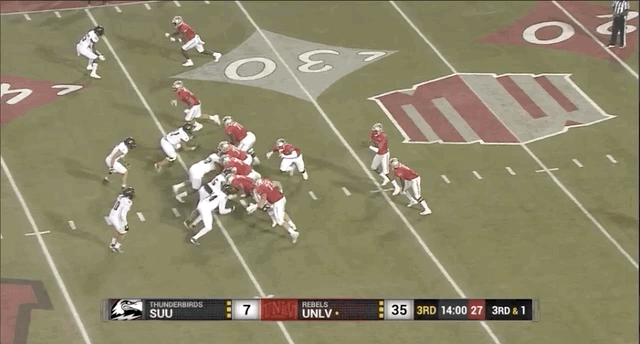 Rogers totaled 114 yards and two touchdowns on his 11 carries.
Southern Utah did not provide much resistance, as the Rebels picked up a 56-23 win. This was the easiest game for UNLV to try out new looks.
But for now, the coaching staff has adjusted to make Rogers' life easier.
Boise St. recently signed a TV deal with the Mountain West Conference and there is a lot to unpack. BJ Rains is a Boise St. beat writer and he joined us on Cofield & Co. to discuss...

Read More