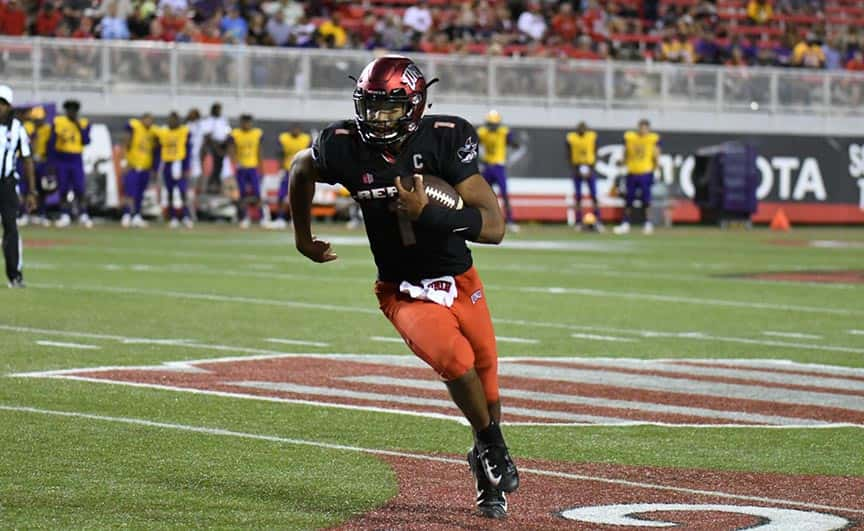 After sputtering to a 17-point performance in a loss last week to Arkansas State, UNLV's offense still lacked the punch it needed to knock off Northwestern.
The Rebels failed to score after halftime and lost to the Wildcats 30-14.
After a week of speculation around the quarterback spot, Armani Rogers started and took every snap, as Kenyon Oblad watched from the sideline. Rogers completed 16 of 26 passes for 120 yards. The junior quarterback struggled, and most importantly turned the ball over.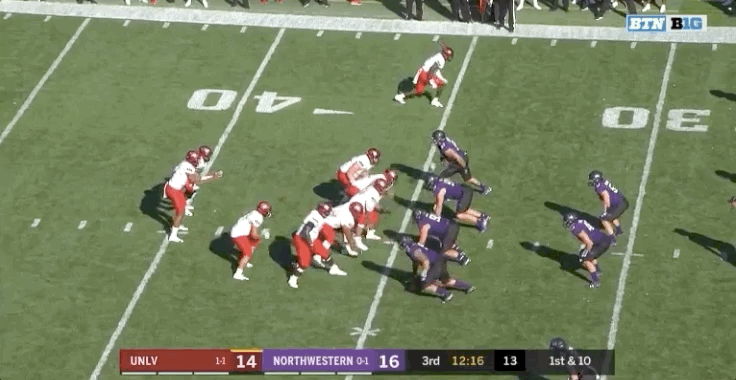 UNLV calls a pass play on a 1st and 10 with only six defenders in the box. Aside from the play call, Rogers does not read the linebacker on the play, as he drops into coverage and picks off the pass.
Ultimately UNLV was hesitant to take many shots down the field, as Rogers averaged just 7.5 yards per completion. The lack of a passing threat hurt the Rebels in the second half, as Northwestern shut down the running game.
Charles Williams ripped off 132 yards on 12 carries in the first half. He only picked up 12 yards on four second half carries, as UNLV struggled to move the ball. Williams, who entered the game third in the nation in rushing, was the only source of offense.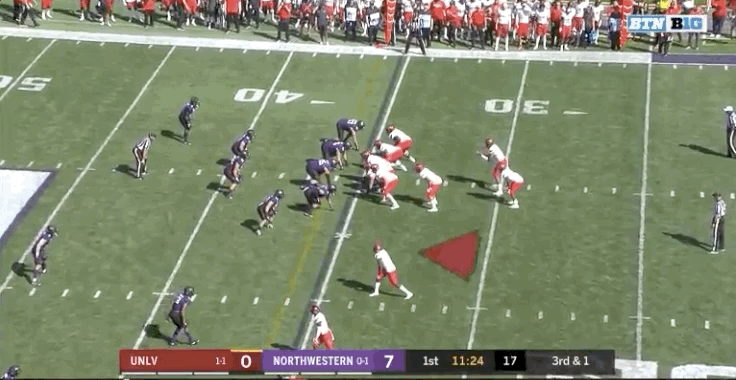 The UNLV defense was gashed by the Northwestern running game, as the Wildcats' 276 yards on the ground was their most since the 2017 season. But despite the missed tackles, UNLV's defense kept the Rebels in the game.
Javin White had an impact performance, as he made a huge tackle on fourth down to stop the Northwestern offense and came up with an interception that introduced us to the Rebels' Turnover Chucky Doll.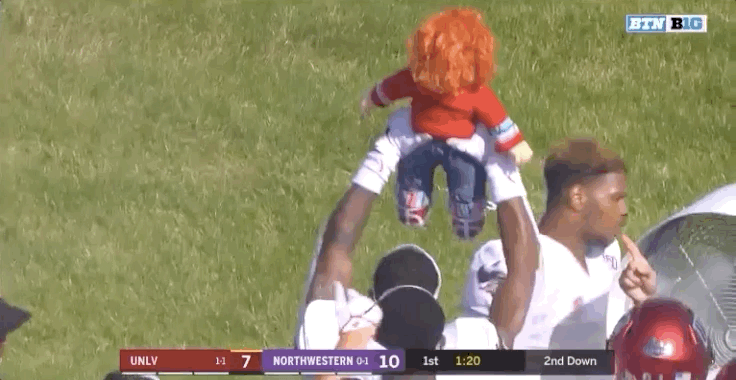 White finished with 6 tackles in the game. The Rebels' tackle leader was Rayshad Jackson, who posted 11 and was often the only defender to slow down the Northwestern running backs.
But it was not enough, as the offense could not move the ball in the second half. UNLV had just 102 yards after halftime after posting 228 in the opening two quarters.
UNLV is now 1-2 on the season and head into a bye week before making the trip to Laramie, Wyoming.
Knight Time at Noon, 11 Sept. 2020 https://dehayf5mhw1h7.cloudfront.net/wp-content/uploads/sites/402/2020/09/11133500/kn0911.mp3 Dan D'Uva and Gary Lawless guide you through the unconfirmed reports of an extension with Robin Lehner and preview tomorrow's game 4 match up with the Dallas Stars. Knight...

Read More
Game Three of the Western Conference Finals is this Saturday, Pregame at 4:30 with puck drop just after 5pm....

Read More
Saturday, September 12th at noon....

Read More