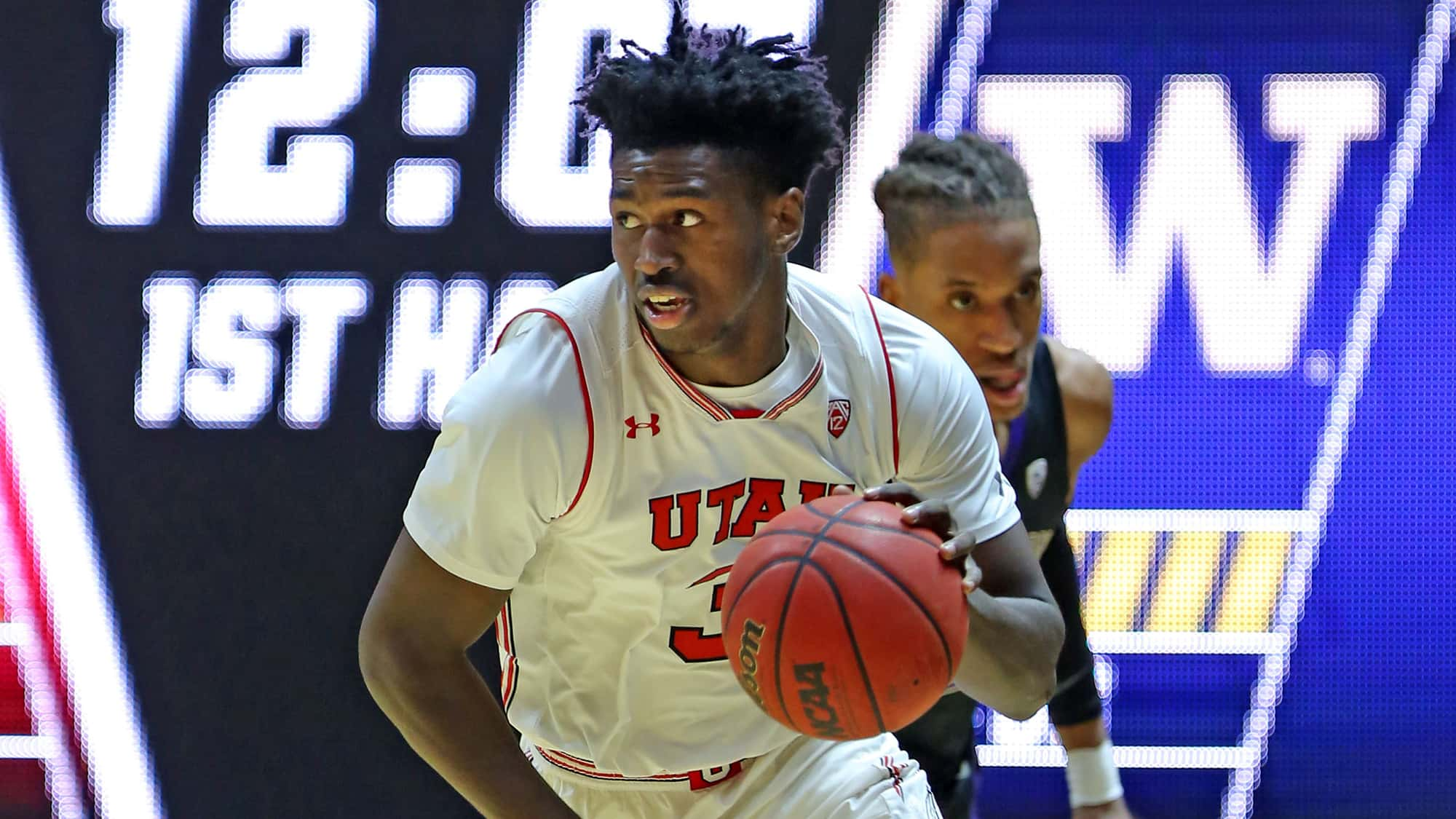 T.J. Otzelberger has his mismatch problem. Donnie Tillman was granted immediate eligibility by the NCAA, allowing the 6-foot-7 forward to take the court this season for UNLV.
"I'm just excited to get to play," Tillman said. "Excited to be here. Like I always said, excited to be a Rebel."
Tillman left Utah in June, originally for a leave of absence, but ultimately transferred to UNLV. His mother's health played a role in Tillman's departure and his arrival and ultimately his eligibility at UNLV.
Tillman's first reaction when he found out the NCAA cleared him, "I can't wait to tell my mom."
With Tillman able to play this season, Otzelberger will have one of the most important pieces in basketball: a forward that can shoot.
"Donnie is a dream come true from an analytics standpoint," Otzelberger said. "His ability to draw fouls, shoot the basketball, finish at the rim. He's a guy that doesn't settle very often for those mid-range shots that kind of go against what the analytics say."
Of Tillman's 230 field goal attempts last season, only 18 were mid-range shots, according to Hoop Math. Meanwhile more than half of Tillman's shots came from beyond the arc, and he knocked down 36 percent of his threes.
That matches up perfectly with Otzelberger's style to get to the rim, free-throw line or three-point line. Last season only 19 percent of South Dakota State's shots were mid-range jumpers.
Under Marvin Menzies last season, 35 percent of UNLV's shots were mid-range jumpers.
With an impactful stretch four ready to go, Otzelberger will have a solid duo to lean on in his first season. Amauri Hardy should assume the role of leading scorer, as his ability to attack the paint will free up open looks for himself and teammates.With Tillman on the floor, the Rebels should be able to maximize spacing for Hardy and the rest of the offense.
Projected Starting Lineup
PG Elijah Mitrou-Long
SG Amauri Hardy
SF Jonah Antonio
PF Donnie Tillman
C Mbacke Diong
It likely won't produce a Mountain West title contender, but Otzelberger's starting unit will give UNLV a better chance to compete in year one than Marvin Menzies had.
Knight Time at Noon, 11 Sept. 2020 https://dehayf5mhw1h7.cloudfront.net/wp-content/uploads/sites/402/2020/09/11133500/kn0911.mp3 Dan D'Uva and Gary Lawless guide you through the unconfirmed reports of an extension with Robin Lehner and preview tomorrow's game 4 match up with the Dallas Stars. Knight...

Read More
Game Three of the Western Conference Finals is this Saturday, Pregame at 4:30 with puck drop just after 5pm....

Read More
Saturday, September 12th at noon....

Read More