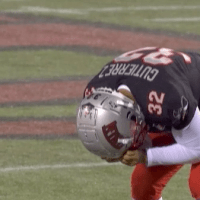 The Rebels had a chance to tie the game and set up overtime, but Daniel Gutierrez's 43-yard field goal drilled the upright, sending UNLV to a 20-17 loss against San Diego State.
The Rebels got a third down stop to give the offense a chance to tie the game.
After a 14 yard loss on a bad snap, UNLV faced a 4th and 24. Kenyon Obad delivered a perfect pass to Randall Grimes down the sideline to get the first down and help get the Rebels into field goal range.
But on 4th down, the kick would not curve in for the Rebels.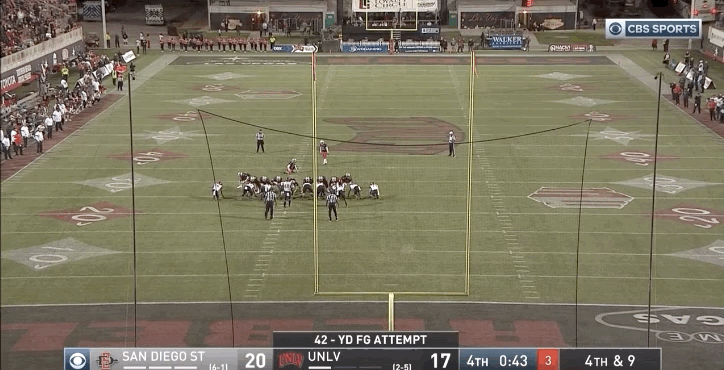 That ended UNLV's chance at an upset victory and turned the focus to the Rebels other miscues, which included.
-Four dropped passes
-Seven penalties for 72 yards
-Two timeouts burned in the 3rd quarter
-A blocked punt for an Aztec touchdown
Overall UNLV had a terrific night, with Charles Williams topping 115 rushing yards and Oblad throwing for 255 more. And the defense only surrendered one touchdown.
But a handful of mistakes cost UNLV an upset win.
The Runnin' Rebels will lose their second-leading scorer from the 2019-20 season as Amauri Hardy plans to graduate and transfer away from UNLV. With Hardy gone, UNLV loses an offensive playmaker who may have struggled to consistently...

Read More
The Runnin' Rebels will lose their second-leading scorer from the 2019-20 season as Amauri Hardy plans to graduate and transfer away from UNLV. With Hardy gone, UNLV loses an offensive playmaker who may have struggled to consistently...

Read More
UNLV's roster is already overloaded, but there could be one more incoming player for T.J. Otzelberger in 2020. When Otzelberger left South Dakota State last offseason, three star recruit Caleb Grill decommitted from the Jackrabbits. After re-opening...

Read More