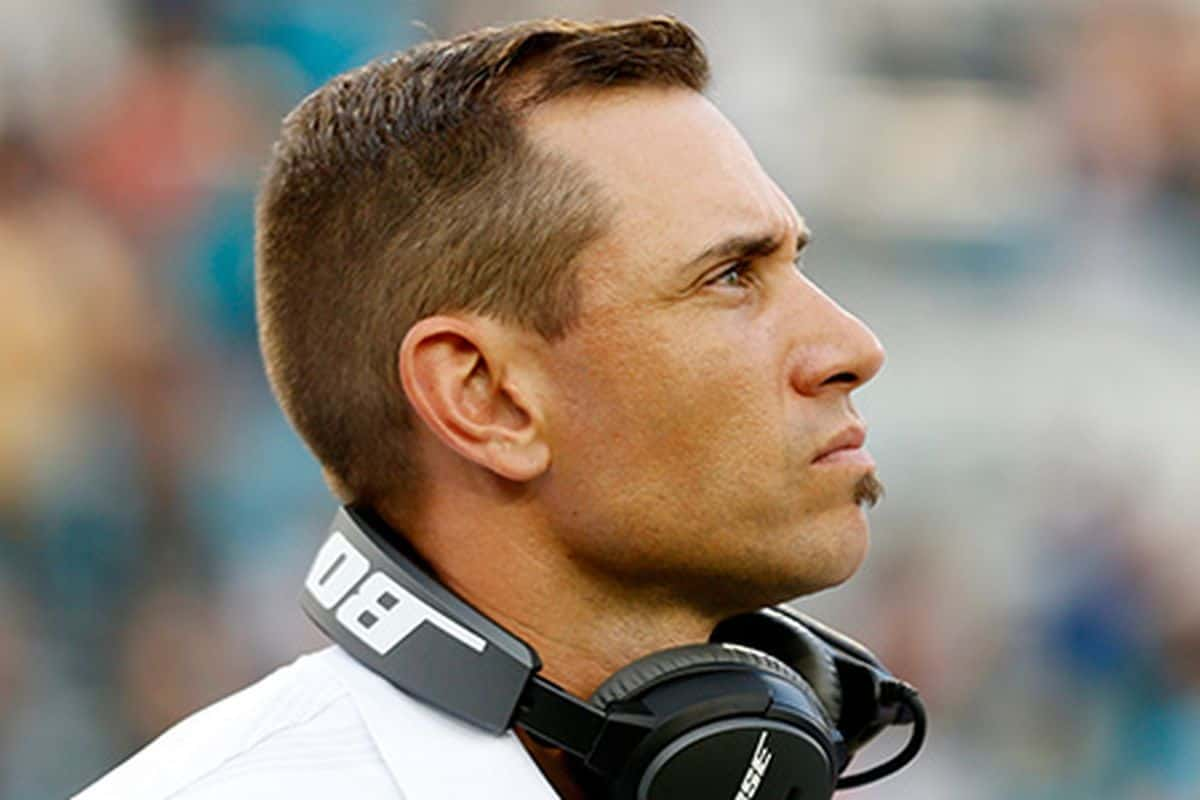 The UNLV Football Coaching Search has finally found it's man – Marcus Arroyo. It was officially announced early Wednesday morning, as the Rebels named Oregon's Offensive Coordinator and Tight Ends Coach to become the Rebels 12th all-time Football Head Coach, to a perceived 5 year contract.   At age 39, Arroyo has an established background at high level collegiate programs (Cal, Oklahoma State and Oregon) as well as the NFL, when he was an interim Offensive Coordinator for the Tampa Bay Buccaneers in 2014.
In two seasons as Oregon's offensive coordinator, Arroyo's guidance helped the Ducks average 35.9 points (15th in the Nation) and over 450 yards per game. Recently, against Utah, in the Pac-12 Championship Game, Oregon Running Backs torched the Utes for 239 yards and three touchdowns, scoring 37 points on Utah's #1  run defense and then-No. 2 scoring defense.
Mark Anderson of the Las Vegas Review-Journal has followed this story since it's inception, despite many coaches rumored to the contrary, and he appeared on The Press Box Morning Show to explain that UNLV Athletic Director Desiree Reed-Francois made the choice which makes the most sense.
PHOTO CREDIT:  Cowboys Ride For Free
March 2, 2021 Dustin Dehart (Nova Home Loans) joins us every Tuesday on Cofield & Co. with his real estate expertise, as the Vegas housing market still continues to thrive. Dehart says the demand for home purchases...

Read More
JT THE BRICK TALKS TO THE PRESIDENT OF THE LAS VEGAS MOTOR SPEEDWAY, CHRIS POWELL, ABOUT HAVING FANS BACK AT THE TRACK AND THE NASCAR EVENT THIS WEEKEND....

Read More

CHRIS POWELL WITH JT THE BRICK 03/02

JT The Brick
JT THE BRICK TALKS TO VEGAS GOLDEN KNIGHTS OWNER BILL FOLEY ABOUT THE TEAM AND HAVING FANS BACK AT T-MOBILE ARENA....

Read More

BILL FOLEY WITH JT THE BRICK 03/02

JT The Brick