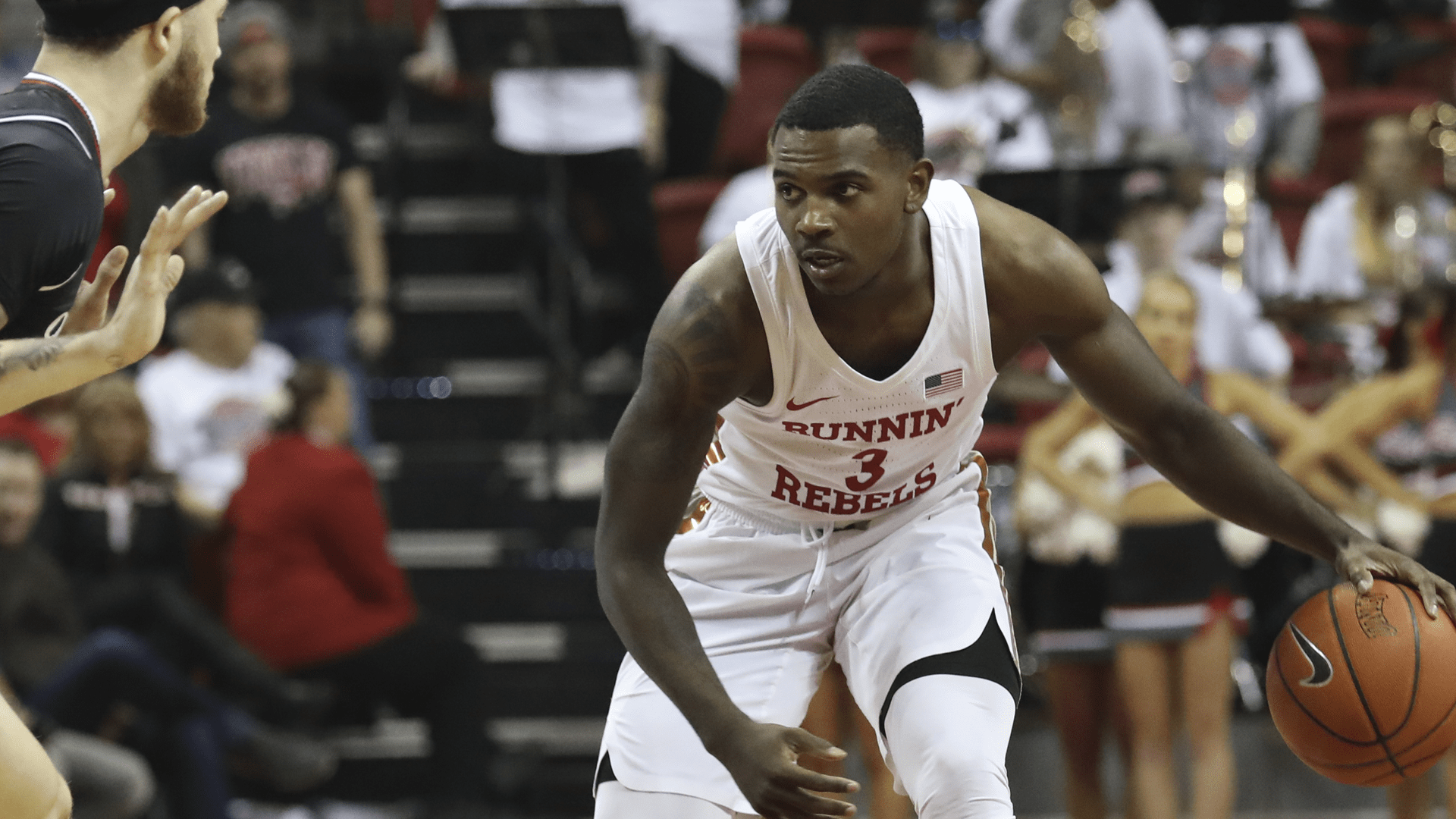 The Runnin' Rebels will lose their second-leading scorer from the 2019-20 season as Amauri Hardy plans to graduate and transfer away from UNLV.
With Hardy gone, UNLV loses an offensive playmaker who may have struggled to consistently score, but was consistently able to break down the defense.
Without him, the Rebels have just two proven offensive playmakers in Bryce Hamilton and David Jenkins. Someone else on the roster will have prove they can create offense.
Inside Technically Correct

Why losing Amauri Hardy is a big blow to UNLV. pic.twitter.com/8oJ5rBoxPg

— Tyler Bischoff (@Bischoff_Tyler) March 20, 2020
Listen to the entire episode of Technically Correct by clicking here. 
Coach Arroyo, Russ Langer & Caleb Herring discuss last week's loss to SDSU and look ahead to UNLV's home opener at Allegiant Stadium against Reno in this week's Marcus Arroyo Show!...

Read More

10/28 Marcus Arroyo Coaches Show

The Marcus Arroyo Coaches Show
It's the Marcus Arroyo Coaches Show with Head Coach of the UNLV Rebels Football Team, Marcus Arroyo!...

Read More
Former UNLV Basketball Great, Mark Wade appeared on The Press Box Morning Show with Ed and Clay and discussed the recent removal of the statue for team mascot, "Hey Reb" and how the decade-long question of using...

Read More