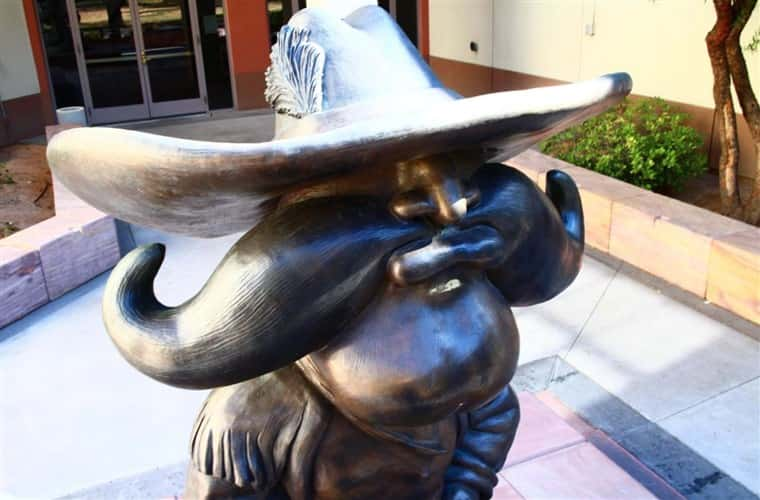 UNLV Rebels made national headlines today after removing the Hey Reb statue, due to its ties to confederacy.
Paul Gutierrez (Espn – Raiders) is a UNLV alum and joined us on Cofield & Co. to share his opinions on the statue, what it means to him as a person of color, and how this decision could affect other schools and organizations.
He said making a change is good but that we also need to learn from these situations to move forward.
We also discussed some of the other teams with similar issues, such as the Redskins and Tarheels. Gutierrez is surprised that the Rebels were the first of many teams to make these kind of changes.
Full interview can be heard here (36:59 mark)
Twitter – @PGutierrezESPN
Photo courtesy of nbcnews.com
Jan. 22, 2021 Tom Brady and the Bucs will face the Packers this weekend in the NFC title game. Can they make it to the Superbowl? Shaun King (former Bucs QB) joined us on Cofield &...

Read More
Jan. 22, 2021 Tom Brady and the Bucs will face the Packers this weekend in the NFC title game. Can they make it to the Superbowl? Shaun King (former Bucs QB) joined us on Cofield &...

Read More
Jan. 19, 2021 The Mets fired GM Jared Porter today, in light of sexual harassment allegations from an incident in 2016 with a female reporter. Porter sent over 60 text messages including graphic pictures of his genitals....

Read More