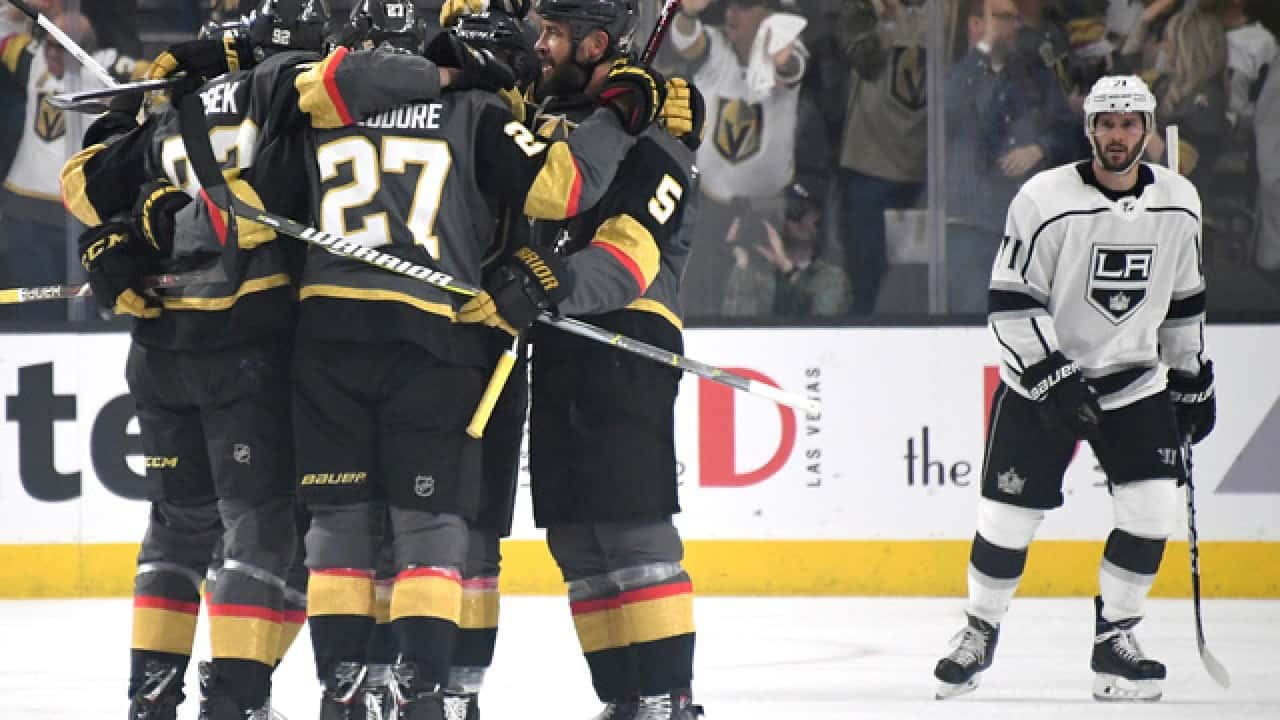 NHL decided to pass on Vegas as an option to host the rest of the season as one of its hub cities.
Scott Burnside (the Athletic – NHL) joined us on Cofield & Co. to discuss the reasoning behind Vegas losing out on the hub. He said it's clear that Vegas is a hot spot and it scares people from wanting to come here.
Burnside said that Edmonton and Toronto are most likely shoe-ins to become the NHL hubs. Burnside says Canada will be able to serve the needs of the players very well.
Full interview can be heard here (22:45 mark)
Twitter – @OvertimeScottB
Photo courtesy of ktnv.com
The Raiders are off to a great start this season. They are now 2-0 as they get ready to take on the Patriots this weekend. Andrew Glover (former Raiders TE) joined us on Cofield & Co. to...

Read More
The Raiders are off to a great start this season. They are now 2-0 as they get ready to take on the Patriots this weekend. Andrew Glover (former Raiders TE) joined us on Cofield & Co. to...

Read More
Sept. 24, 2020 No one was charged in Breonna Taylor's murder case yesterday and that decision has a lot of people very disappointed and upset. Exavier Pope (SuitUp/Pope Law Firm) joins us every Thursday to talk NFL...

Read More