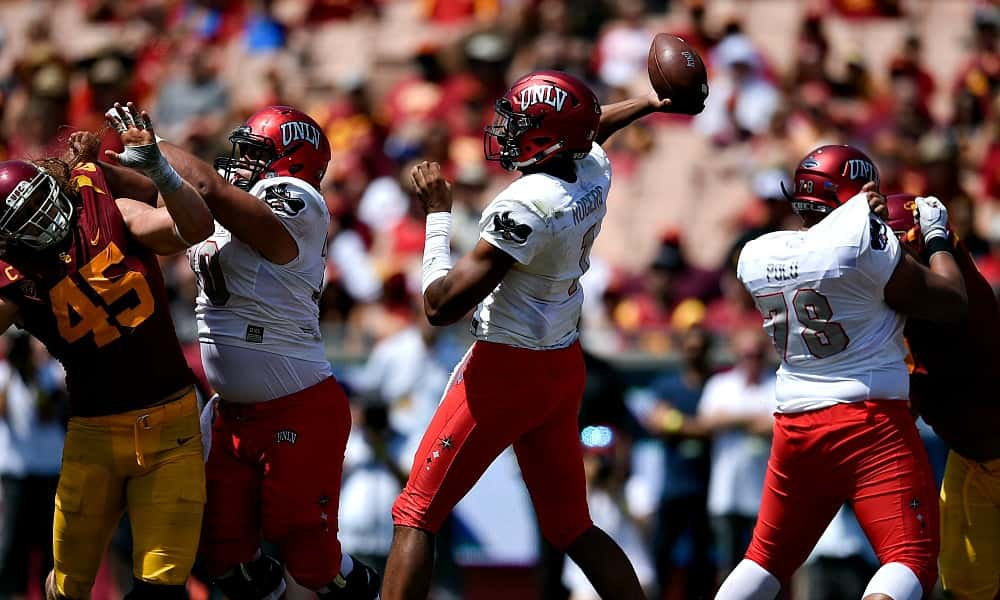 College football seems to have one of the more troublesome situations in terms of getting the season going, while in a pandemic.
Caleb Herring (UNLV color analyst) joined us on Cofield & Co. and the former UNLV QB gave us some perspective on the challenges that CFB faces as the start of the season approaches.
Herring believes that CFB could potentially deal with similar issues that MLB has dealt with, as neither organization tried using a bubble structure for their respective seasons.
Full interview can be heard here (11:25 mark)
Twitter – @calebherring_
Photo courtesy of collegefootballnews.com
The Raiders are off to a great start this season. They are now 2-0 as they get ready to take on the Patriots this weekend. Andrew Glover (former Raiders TE) joined us on Cofield & Co. to...

Read More
The Raiders are off to a great start this season. They are now 2-0 as they get ready to take on the Patriots this weekend. Andrew Glover (former Raiders TE) joined us on Cofield & Co. to...

Read More
Sept. 24, 2020 No one was charged in Breonna Taylor's murder case yesterday and that decision has a lot of people very disappointed and upset. Exavier Pope (SuitUp/Pope Law Firm) joins us every Thursday to talk NFL...

Read More