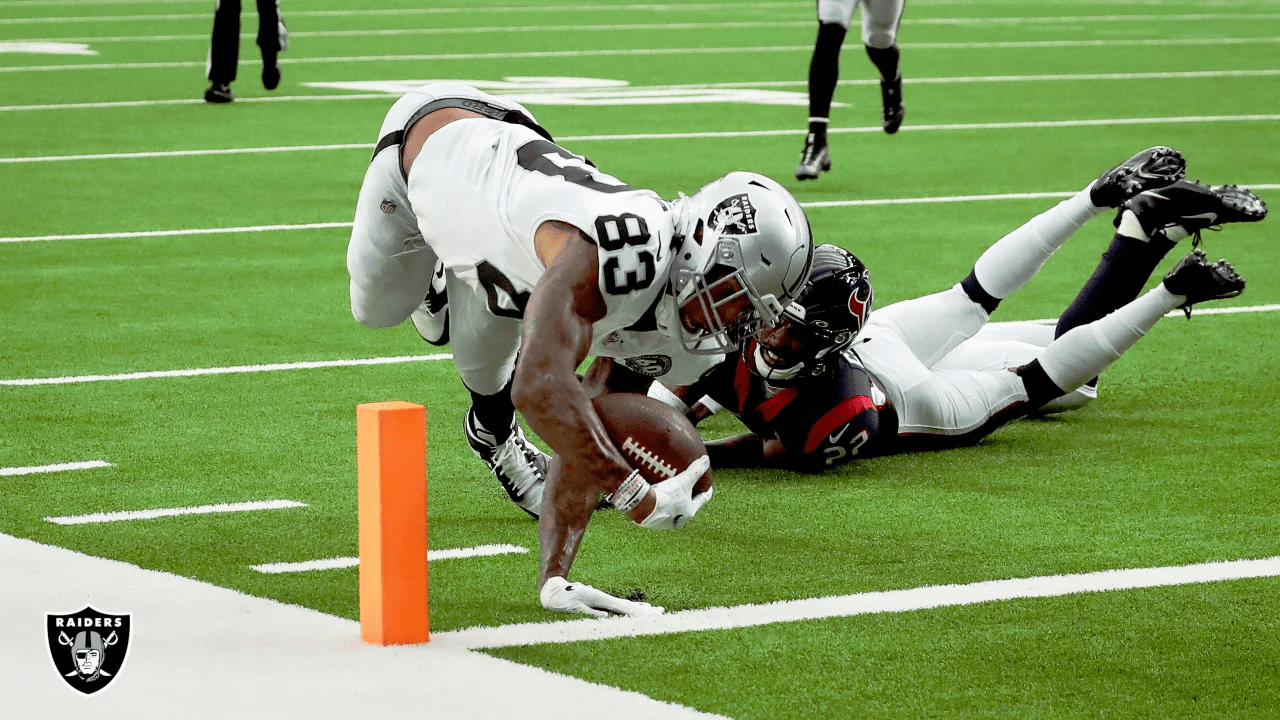 The Raiders' first official season in Las Vegas begins this Sunday morning as they take on the Panthers in Carolina.
Darren Waller (Raiders TE) is ready for week 1 and he joined us on Cofield & Co. to talk the start of his first season in Las Vegas. He gave us his thoughts on the team's defense and what we can expect to see from them this season.
Waller also spoke about his experiences both on and off the field, how his journey has helped him to get to where he is today, and how he can help others who are going through similar struggles that Waller has overcome.
The Darren Waller Foundation will be putting on a charity event called Beyond the Wall, on September 28.
You can purchase tickets or sponsorships, and get any additional information about the foundation here
Full interview can be heard here (16:30 mark)
Photo courtesy of raiders.com
Nov. 23, 2020 The Chiefs got the best of the Raiders on Sunday's rematch game, despite a heck of a performance from Las Vegas and Derek Carr. Eric Eager (PFF analyst) joins us weekly on Cofield &...

Read More
Nov. 23, 2020 The Chiefs got the best of the Raiders on Sunday's rematch game, despite a heck of a performance from Las Vegas and Derek Carr. Eric Eager (PFF analyst) joins us weekly on Cofield &...

Read More
Nov. 20, 2020 The Raiders are looking to beat the Chiefs for the second time this season. Can they pull it off? Soren Petro (810 WHB – KC) joined us on Cofield & Co. to break down...

Read More