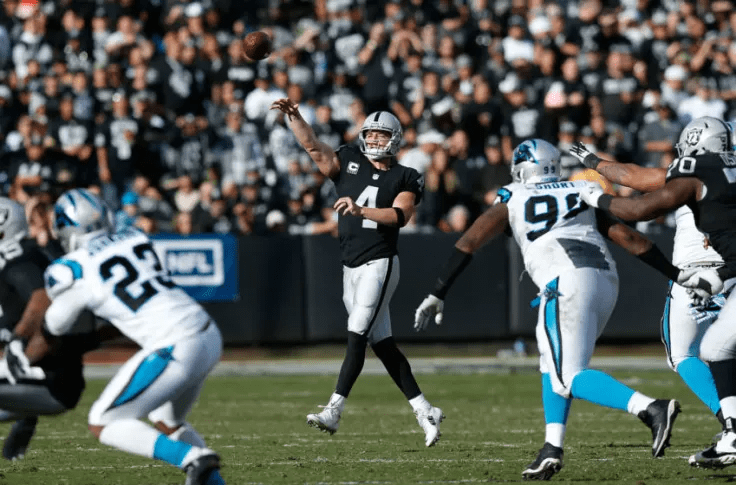 The Las Vegas Raiders start their season off this Sunday, on the road against Carolina.
Former Panthers C, Frank Garcia (WFAN – Charlotte) joined us on Cofield & Co. to help preview the upcoming game and talk about what the Panthers are bringing to the table.
Garcia also gave us his feedback on Carolina head coach, Matt Rhule, Panthers rookies, and their defense.
Full interview can be heard here (20:07 mark)
Twitter – @frankgarcia65
Photo courtesy of justblogbaby.com
Nov. 23, 2020 The Chiefs got the best of the Raiders on Sunday's rematch game, despite a heck of a performance from Las Vegas and Derek Carr. Eric Eager (PFF analyst) joins us weekly on Cofield &...

Read More
Nov. 23, 2020 The Chiefs got the best of the Raiders on Sunday's rematch game, despite a heck of a performance from Las Vegas and Derek Carr. Eric Eager (PFF analyst) joins us weekly on Cofield &...

Read More
Nov. 20, 2020 The Raiders are looking to beat the Chiefs for the second time this season. Can they pull it off? Soren Petro (810 WHB – KC) joined us on Cofield & Co. to break down...

Read More