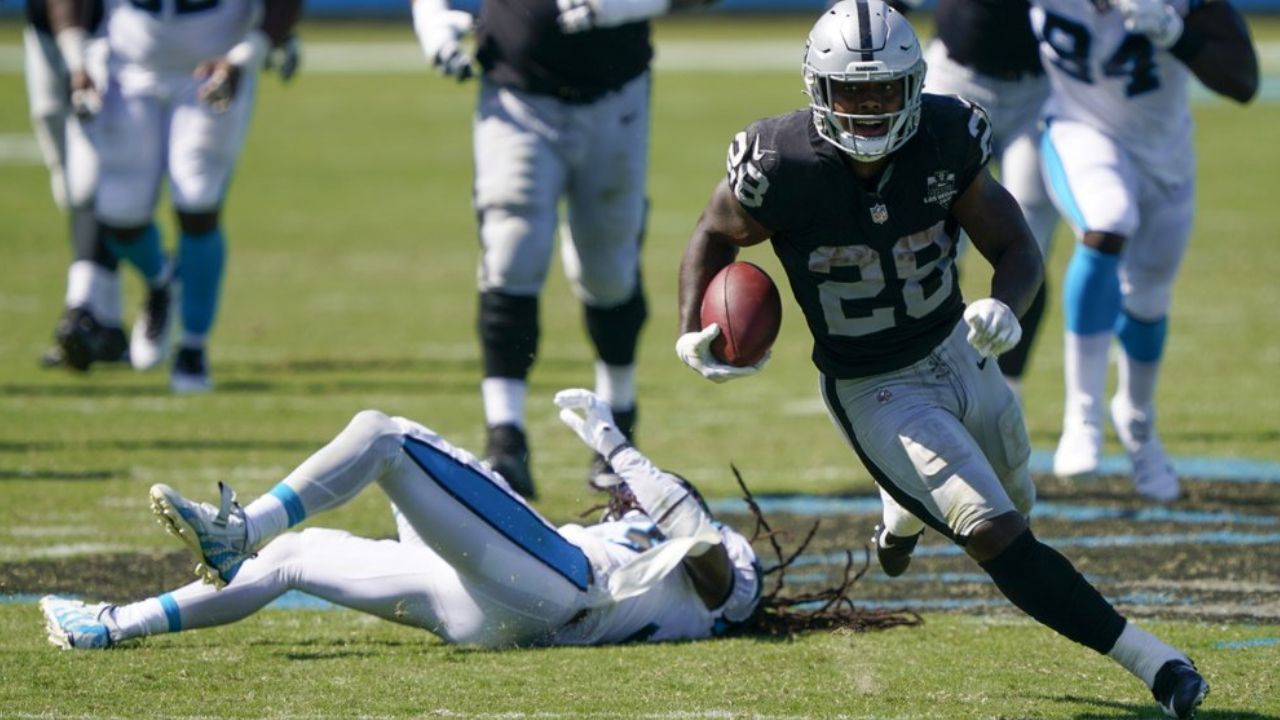 The Raiders beat the Panthers 34-30 on Sunday, to kick off the season with a bang in their first official game as the Las Vegas Raiders.
Former Panthers S Roman Harper (SEC Nation) joined us on Cofield & Co. to react to Sunday's game and give us some takeaways for both teams.
He says the Raiders defense will need to step it up if they want to compete with teams like the Chiefs. Harper is very high on Jonathan Abram and also talked about the upcoming game with the Saints, without Michael Thomas.
Full interview can be heard here (24:40 mark)
Twitter – @Harp41
Photo courtesy of spectrumlocalnews.com
The news came down today that Sunday's Bucs/Raiders game was pushed up to the afternoon slot, to the dismay of many here in Vegas. Shaun King (former Bucs QB) joined us on Cofield & Co. to help...

Read More
The news came down today that Sunday's Bucs/Raiders game was pushed up to the afternoon slot, to the dismay of many here in Vegas. Shaun King (former Bucs QB) joined us on Cofield & Co. to help...

Read More
Oct. 21, 2020 Espn Las Vegas legal insider Justin Watkins joins us every Wednesday to break down cases from news and sports with his legal insight and expertise. Today, Watkins talked about the consequences that the New...

Read More