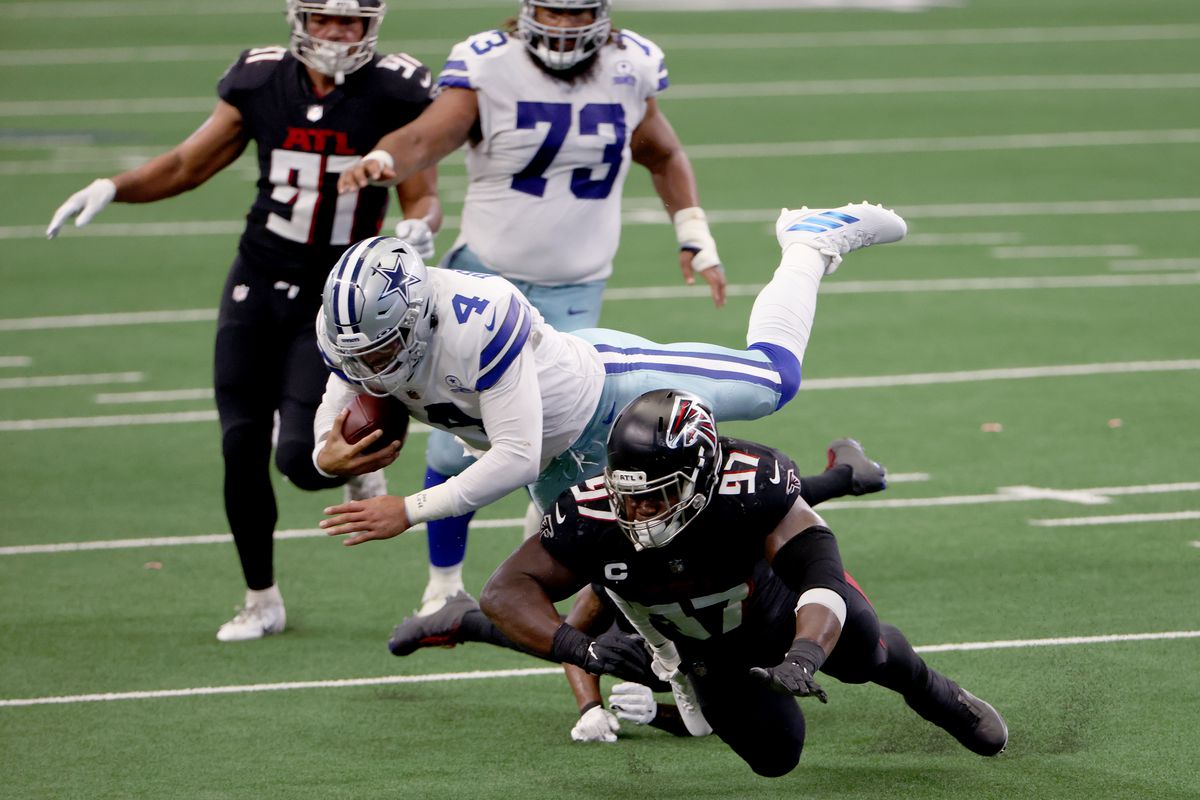 Sept. 21, 2020
What a game last night, as the Cowboys were able to sneak by the Falcons with a game-winning field goal.
Ari Temkin (Cowboys Radio Network) joined us on Cofield & Co. to talk about Dallas' comeback win and why they shouldn't have even needed to be in that situation in the first place.
Temkin broke down the game while giving praise to Dak Prescott's performance.  He also said there was bad coaching on both sides but the players made it work.
Full interview can be heard here (25:38 mark)
Twitter – @arisports
Photo courtesy of bloggingtheboys.com
Related News
Oct. 22, 2020 College football is going strong now, with the Big 10 getting started this weekend. Brad Powers joins us every Thursday on Cofield & Co. with betting insight and picks for the current week's NFL...

Read More
The news came down today that Sunday's Bucs/Raiders game was pushed up to the afternoon slot, to the dismay of many here in Vegas. Shaun King (former Bucs QB) joined us on Cofield & Co. to help...

Read More
Oct. 21, 2020 Espn Las Vegas legal insider Justin Watkins joins us every Wednesday to break down cases from news and sports with his legal insight and expertise. Today, Watkins talked about the consequences that the New...

Read More