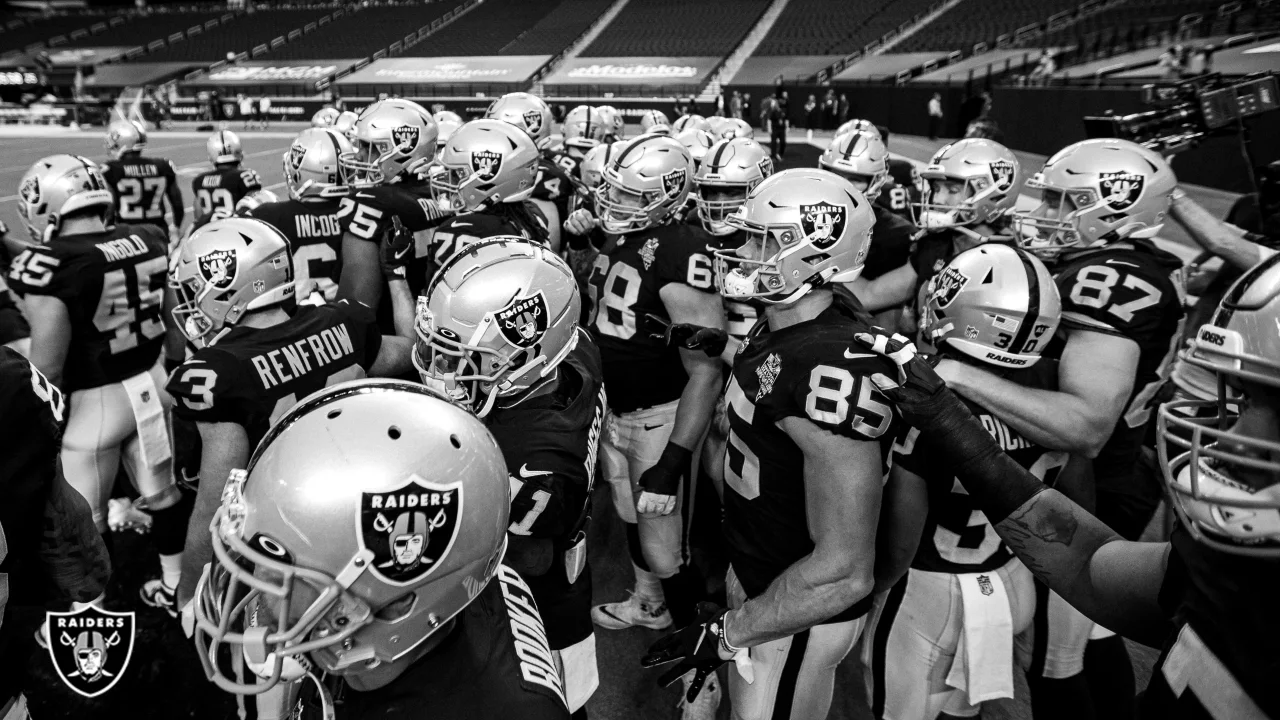 Sept. 23, 2020
The NFL season is in full effect as week 3 gets started with Thursday Night Football tomorrow.
Caleb Herring (former QB/UNLV color analyst) joins us every Wednesday to talk some NFL and give his insight into the QB position. Today, took a moment to discuss the possibility of the MWC coming back. Herring says it should work out as long as there are strict safety guidelines in place for covid.
We also discussed Tyrod Taylor's accidental injury before breaking down Monday's Raiders/Saints game. Herring says aside from the injuries the Raiders have sustained, Derek Carr looked great and once Ruggs can get back to 100%, he will be a much bigger threat.
Full interview can be heard here (12:59 mark)
Twitter – @calebherring_
Photo courtesy of raiders.com
Oct. 22, 2020 College football is going strong now, with the Big 10 getting started this weekend. Brad Powers joins us every Thursday on Cofield & Co. with betting insight and picks for the current week's NFL...

Read More
The news came down today that Sunday's Bucs/Raiders game was pushed up to the afternoon slot, to the dismay of many here in Vegas. Shaun King (former Bucs QB) joined us on Cofield & Co. to help...

Read More
Oct. 21, 2020 Espn Las Vegas legal insider Justin Watkins joins us every Wednesday to break down cases from news and sports with his legal insight and expertise. Today, Watkins talked about the consequences that the New...

Read More