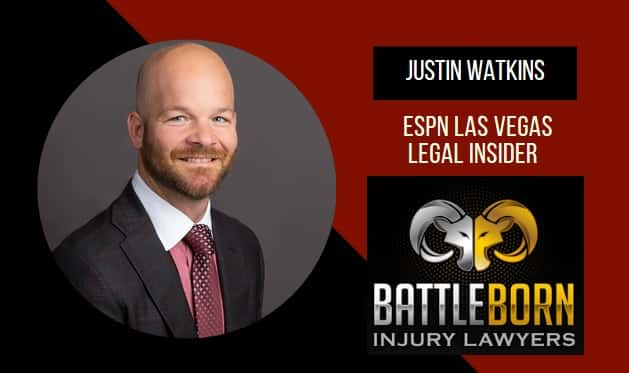 Espn Las Vegas legal insider Justin Watkins joins us on Cofield & Co. every Wednesday with great insight into legal cases in sports and the news.
Today we talked about Tyrod Taylor's doctor who accidentally punctured Taylor's lung while trying to administer a shot. Watkins said other than questioning the doctor's credibility, there will be no legal ramifications.
Watkins updated us on Robert Kraft's solicitation case from last year and gave Steve good legal advice on some tricky issues at the workplace.
Full interview can be heard here (7:00 mark)
Twitter – @BattleBornJW
Photo courtesy of lvsportsnetwork.com
Week 6 in the NFL is upon us and it is anything but normal. Shawne Merriman (former Chargers LB) joined us on Cofield & Co. to talk about what's going on with this crazy NFL season so...

Read More
Week 6 in the NFL is upon us and it is anything but normal. Shawne Merriman (former Chargers LB) joined us on Cofield & Co. to talk about what's going on with this crazy NFL season so...

Read More
The Clippers have a new head coach in Ty Lue and rumors of a notable supporting cast with Billups and Drew. Jovan Buha (The Athletic – Clippers) joined us on Cofield & Co. to discuss why Ty...

Read More