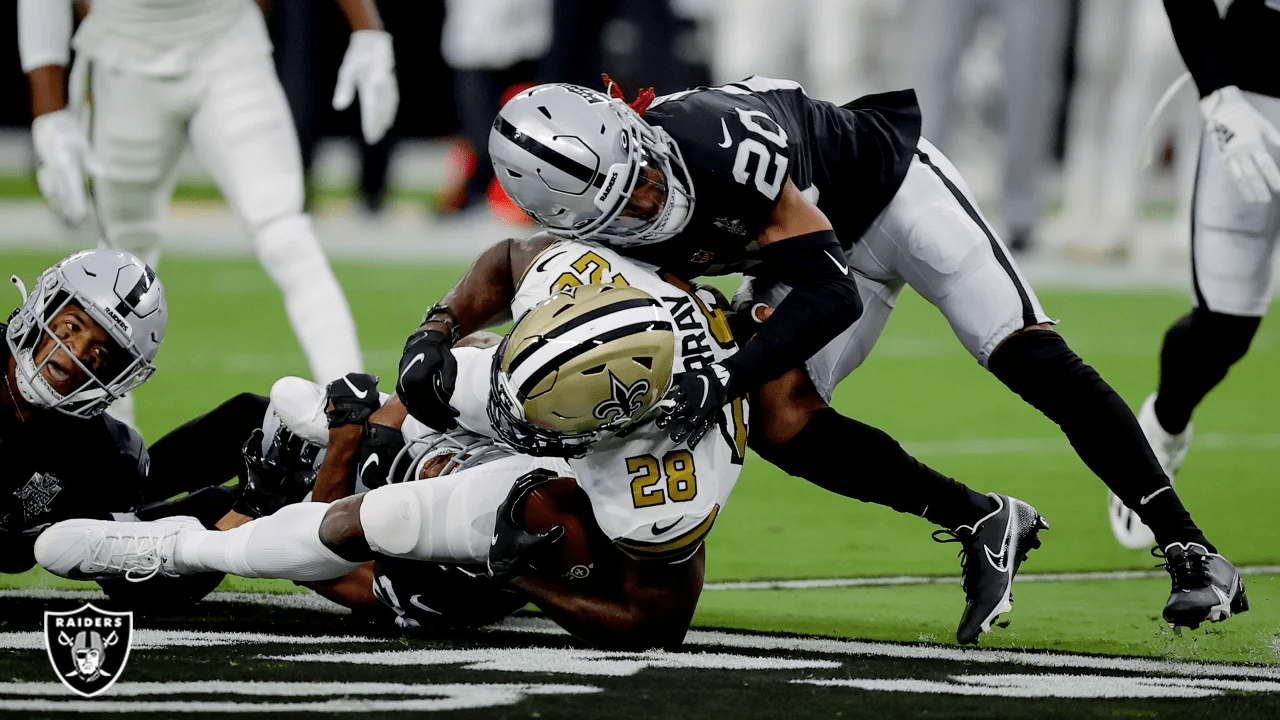 The Las Vegas Raiders won their first-ever home game Monday night against the Saints and the city is ecstatic.
Rod Woodson (former Raiders CB) joined us on Cofield & Co. to recap the game and what the Raiders did to get the upset victory.
Woodson talked about the standout performances from both Derek Carr and Darren Waller and how significant they were to the Raiders getting the win.
Woodson also discussed the efforts of the Raiders defense against a struggling Drew Brees.
Full interview can be heard here (16:28 mark)
Twitter – @RodWoodson26
Photo courtesy of raiders.com
The news came down today that Sunday's Bucs/Raiders game was pushed up to the afternoon slot, to the dismay of many here in Vegas. Shaun King (former Bucs QB) joined us on Cofield & Co. to help...

Read More
The news came down today that Sunday's Bucs/Raiders game was pushed up to the afternoon slot, to the dismay of many here in Vegas. Shaun King (former Bucs QB) joined us on Cofield & Co. to help...

Read More
Oct. 21, 2020 Espn Las Vegas legal insider Justin Watkins joins us every Wednesday to break down cases from news and sports with his legal insight and expertise. Today, Watkins talked about the consequences that the New...

Read More