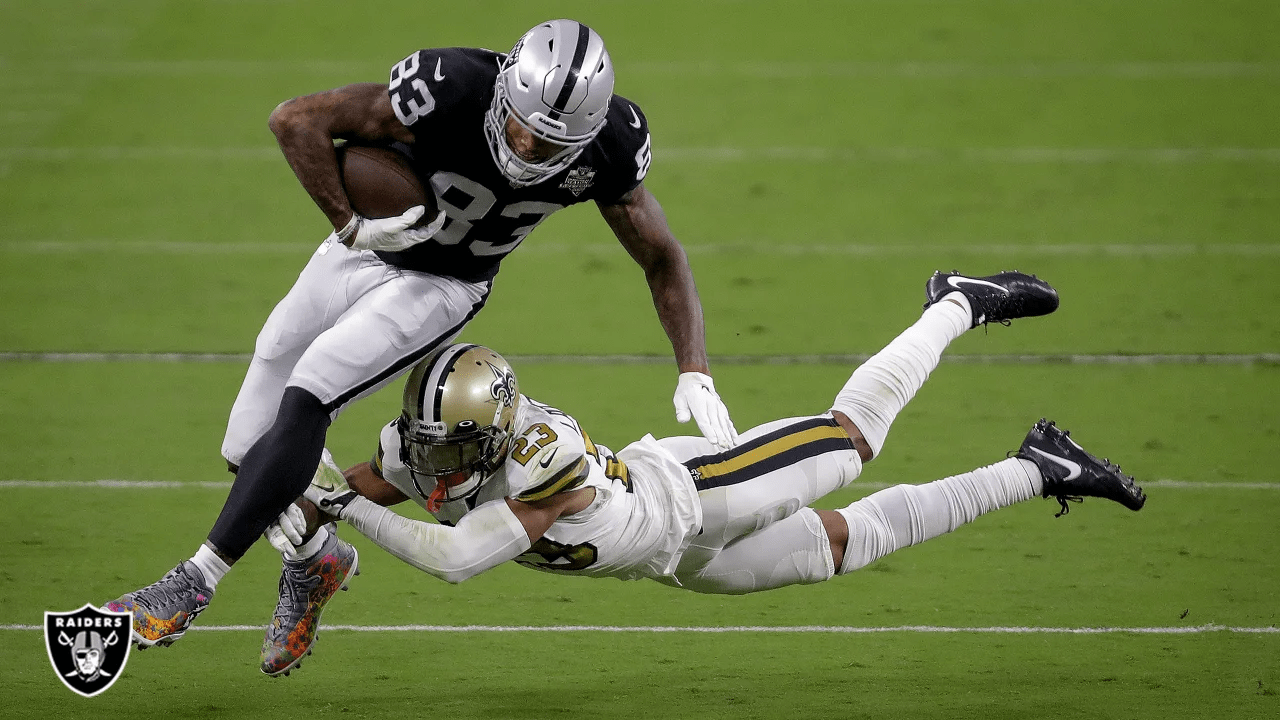 The Raiders are off to a great start this season. They are now 2-0 as they get ready to take on the Patriots this weekend.
Andrew Glover (former Raiders TE) joined us on Cofield & Co. to discuss the Raiders' season so far and what he thinks about this weekend's game against New England.
Glover talked about the roster and what Gruden has done to get them ready for their first year in Las Vegas. Glover is a big fan of Darren Waller and says he is very hard for other teams to deal with. Glover, who was proudly played tight end for the Raiders in the past, had a lot of good things to say about the current standout TE, Waller.
We also got his feedback on Cam Newton, who we all agreed, looks very good this year and will provide quite a challenge for the Raiders this Sunday.
Full interview can be heard here (22:32 mark)
Photo courtesy of raiders.com
The news came down today that Sunday's Bucs/Raiders game was pushed up to the afternoon slot, to the dismay of many here in Vegas. Shaun King (former Bucs QB) joined us on Cofield & Co. to help...

Read More
The news came down today that Sunday's Bucs/Raiders game was pushed up to the afternoon slot, to the dismay of many here in Vegas. Shaun King (former Bucs QB) joined us on Cofield & Co. to help...

Read More
Oct. 21, 2020 Espn Las Vegas legal insider Justin Watkins joins us every Wednesday to break down cases from news and sports with his legal insight and expertise. Today, Watkins talked about the consequences that the New...

Read More