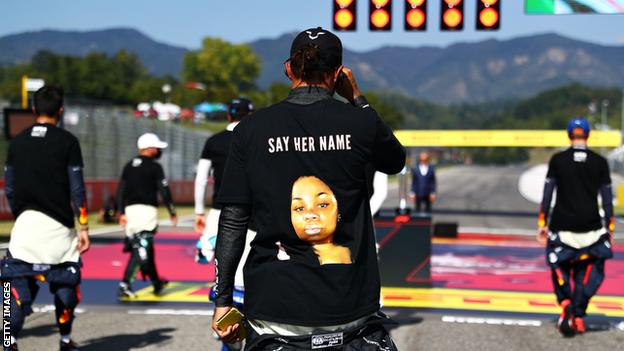 Sept. 24, 2020
No one was charged in Breonna Taylor's murder case yesterday and that decision has a lot of people very disappointed and upset.
Exavier Pope (SuitUp/Pope Law Firm) joins us every Thursday to talk NFL and discuss legal topics in the news and sports.
Pope reacted to the outcome of the Breonna Taylor trial and how it has affected the community and Espn media member, Malika Andrews, who spoke up on the similarities between her and Taylor and what it is like to be a Black woman and have to report on things like this.
We also discussed NFL coaches getting fined for not wearing masks as well as what happened with Tyrod Taylor and the Chargers' doctor.
Full interview can be heard here (19:00 mark)
Twitter – @ExavierPope
Photo courtesy of bbc.com
Oct. 22, 2020 College football is going strong now, with the Big 10 getting started this weekend. Brad Powers joins us every Thursday on Cofield & Co. with betting insight and picks for the current week's NFL...

Read More
The news came down today that Sunday's Bucs/Raiders game was pushed up to the afternoon slot, to the dismay of many here in Vegas. Shaun King (former Bucs QB) joined us on Cofield & Co. to help...

Read More
Oct. 21, 2020 Espn Las Vegas legal insider Justin Watkins joins us every Wednesday to break down cases from news and sports with his legal insight and expertise. Today, Watkins talked about the consequences that the New...

Read More